Friends of East End Cemetery wins $25,000 grant
George Copeland Jr. | 10/11/2019, 6 a.m. | Updated on 10/18/2019, 4:34 p.m.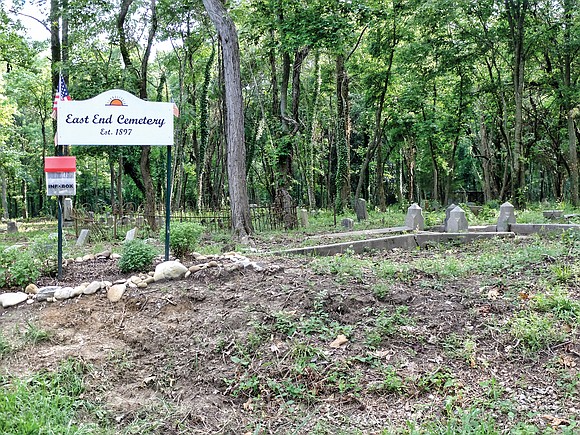 Volunteers who have worked since 2013 to reclaim one of Richmond's historic and formerly neglected African-American cem- eteries are in high spirits after getting a new financial boost to their efforts to restore and archive a part of black history.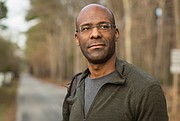 The Friends of East End Cemetery was one of 40 groups each awarded $25,000 from the State Farm Neighborhood Assist Program for a new oral history project. The award winners, announced Sept. 25, were determined by votes cast by the public.
"We are both thrilled and surprised," said Brian Palmer, a freelance journalist who, with his wife, Erin Hollaway Palmer, have long volunteered with cleanup and preservation efforts at the site. Mr. Palmer and his wife are among the seven founders of the nonprofit Friends of East End Cemetery and he previously served as its board president.
"There were 2,000 people who applied (for grants) and then 200 finalists. To be among the 40 winners is just wonderful."
Originally established in 2012 as "Cause An Effect" before being renamed the following year, the State Farm Neighborhood Assist Program provides grants annually to nonprofit groups across the United States, with a specific focus on initiatives related to education, safety and community development.
More than 4 million votes were cast in this year's contest, with only two Virginia-based groups winning — the Friends of East End Cemetery and After Prom Grand Finale in Southwest Virginia.
The Friends of East End Cemetery will use the grant to collect oral histories about the people buried in the cemetery and for a digital
mapping tool of the cemetery that was created through a partnership between Friends of East End, the University of Richmond and Virginia Commonwealth University.
The work will build on earlier efforts started by a grant from the Dumbarton Oaks Research Library and Collection in Washington that led to the creation of a website hosting information and media on those interred at East End and other nearby African-American cemeteries.
"I cannot speak for everyone in the Friends of the East End but, after the voting period ended, I believe none of us would have been terribly devastated if we had not been voted into the top 40," Melissa Pocock, board secretary of the Friends group stated in an email to the Free Press. "The love and support from the Richmond community (and beyond!) for the cause was, by far, the greatest 'win'."
For Mr. Palmer, the grant is the final piece needed for work the group has been planning for years, one that will enable the volunteer group and the descendants of those memorial- ized at East End Cemetery "to capture stories of their loved ones who were buried there and to capture stories of their Richmond, of their experiences at the cemetery and at Richmond at a particular time."
Friends of East End Cemetery is hosting a public victory celebration 2 to 5 p.m. Saturday, Nov. 2, at the cemetery, 50 Evergreen Road.