Lt. Gov. Fairfax files amended suit in $400M defamation case
George Copeland Jr. | 10/11/2019, 6 a.m.
Virginia Lt. Gov. Justin E. Fairfax's lawsuit against CBS took another turn last week, when an amended lawsuit was filed Oct. 3, asserting that Richmond allies of a chief political rival, Mayor Levar M. Stoney, helped spread what he has called a "false" charge of sexual assault.
The mayor has denied any involvement.
The new information Lt. Gov. Fairfax added to the suit included text messages sent on Feb. 2 and 3 that Lt. Gov. Fairfax claims are evidence that Dr. Vanessa Tyson conspired with two Richmond friends with close ties to Mayor Stoney to spread her claim that Lt. Gov. Fairfax assaulted her in 2004 while both were attending the Democratic Party's national convention in Boston.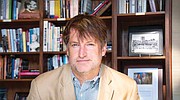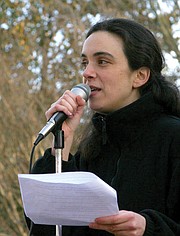 Mayor Stoney is regarded as having ambitions to run for lieutenant governor in 2021.
The mayor's allies named in Lt. Gov. Fairfax's civil suit are Dr. Thaddeus "Thad" Williamson, a University of Richmond professor, former aide to Mayor Stoney and a current candidate for Richmond's 5th District City Council seat, and his wife, Adria Scharf, executive director of the Richmond Peace Education Center. Ms. Scharf has announced to her staff that she is stepping down in November.
An excerpt from the amended lawsuit reads: "On Sunday, February 3, 2019, Scharf sent an urgent message to Tyson alerting her that '[N]ortham may be forced to resign tomorrow.' Northam's resignation would immediately have elevated Fairfax to Virginia's governorship. Because of this development, Scharf implored Tyson that 'Thad and I think your story should get to the local press TODAY, rather than later.' "
The email exchange between Dr. Tyson and Ms. Scharf took place at the height of calls for Gov. Ralph S. Northam's resignation following the revelation that his page in his 1984 medical school yearbook contained racist photos and is cited by the lawsuit and a statement by Lauren Burke, Lt. Gov. Fairfax's press secretary, as evidence of "the behind-the-scenes coordination between Fairfax's political rivals."
"These allegations reveal that these political foes of Fairfax desperately attempted to stop him from ascending to the Governorship of Virginia," the statement reads.
The amended suit also reaffirms its claim that CBS knew the allegations of sexual assault by Dr. Tyson and those of a second woman, Meredith Watson, were false before and after filming their interviews with anchor Gayle King that later aired.
Ms. Watson has alleged Lt. Gov. Fairfax raped her in 1980 while they were both students at Duke University.
Neither woman filed a police report after the alleged assaults, and both have not publicly responded to Lt. Gov. Fairfax's re- quest that they file a formal complaint and allow authorities in Boston and Durham, N.C., to investigate.
Lt. Gov. Fairfax filed the $400 million defamation lawsuit against CBS in September, claiming that the televised inter- views "promoted false statements" and caused him significant emotional harm.