Margaret Rodgers, retired teacher and tech guru for RPS, dies at 75
10/11/2019, 6 a.m.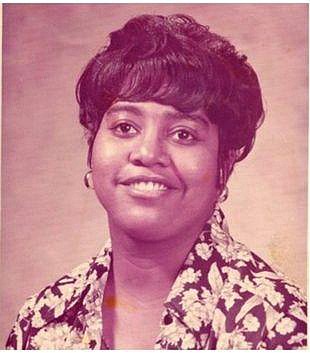 Margaret Aurelia "Rea" Rodgers was a teacher's teacher in Richmond Public Schools when it came to computers and technology.
Based at what is now Martin Luther King Jr. Middle School where she taught math and science classes, Ms. Rodgers for years led workshops for other RPS educators to introduce them to computer basics and offer ways to integrate technology into their coursework.
Her family described her enthusiasm for teaching "as infectious not only to her students and those
in the academic environment, but to her family as well. She was definitely a teacher who made others love learning."
Ms. Rodgers died Wednesday, Oct. 2, 2019, at a Richmond hospital. She was 75.
Her life was celebrated Saturday, Oct. 5, at the March Funeral Home in Henrico County.
Born in Richmond to a family of seven children, she began her teaching career after graduating from Maggie Walker High School in 1961 and earning a bachelor's degree at Virginia Union University.
She would later earn a master's from Virginia Commonwealth University and an Educational Computer Literacy certificate from J. Sargeant Reynolds Community College.
Ms. Rodgers first taught science courses at the middle and high school levels in Essex County before joining the faculty in Richmond.
She spent most of her career in city schools at what was then called Mosby Middle School before retiring in 2001.
Ms. Rodgers was a member of Riverview Baptist Church.
Survivors include two brothers, Carter L. Rodgers and Coleman F. Rodgers.