Retired teacher Margaret Dungee, 88, dies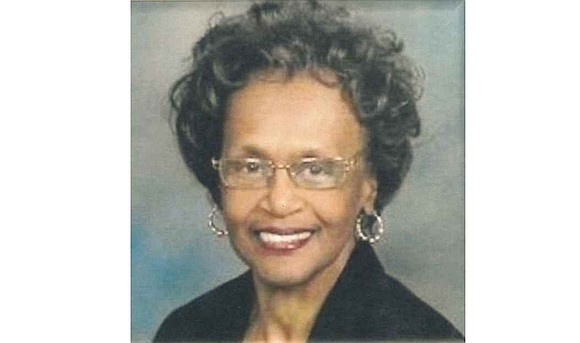 Margaret Inez Rollins Dungee felt called to teach.
The Richmond native "loved children, delighted in seeing them learn and went to long lengths to see others obtain college educations," her daughter, Veronica D. Abrams, stated.
Ms. Dungee's contributions to the education of Richmond children are being remembered following her death Tuesday, Jan. 16, 2018, in Northern Virginia, where she was living with her daughter. She was 88.
Raised by her grandmother, Mary C. Townes, Ms. Dungee graduated from Armstrong High School and went to Howard University, but left when she married.
She returned to college in the early 1960s and earned her undergraduate degree at Virginia Union University.
Later receiving a master's degree from Virginia Commonwealth University, Ms. Dungee taught in elementary grades in Richmond Public Schools. She became best known for her work as a reading teacher, seeking to boost literacy among children struggling with words and comprehension. She earned Teacher of the Year honors during her 32-year RPS career.
Ms. Dungee also advocated for improved working conditions and better pay for teachers. She became a voice for city teachers as the president of the Richmond Teachers Association, a predominantly African-American group.  
She went on to become the first African-American woman to lead the Richmond Education Association after the RTA and the formerly all-white REA combined following the 1967 merger of their respective state associations.
After retiring from RPS in 1994, Mrs. Dungee helped prepare future teachers for the classroom as an adjunct professor at VUU.
She also participated in several civic groups and was a former president of the Richmond Alumnae Chapter of Delta Sigma Theta Sorority. She also belonged to the Delver Junior Woman's Club and also was a member of Tiffany Models.
Her daughter said Ms. Dungee also was committed to helping others, including providing food baskets, clothing and furniture to families in need as well as contributing and raising money for college scholarships.
Ms. Dungee loved traveling, entertaining and singing, most notably in church choirs. She was a past president of the Senior Choir at Fifth Baptist Church, where she was a member most of her life.
She also sang in the Gospel Choir at Antioch Baptist Church in Fairfax Station after moving there. That choir honored her by traveling to Richmond to sing at the celebration of her life on Saturday, Jan. 20, at Fifth Baptist Church. The church's senior pastor, the Rev. Earl M. Brown, delivered the eulogy, and she was interred in Riverview Cemetery.
In addition to her daughter, survivors include her brother, Paul Long; her sister, Sandye L. Matthews; and two grandchildren.