Trailblazing actress Diahann Carroll succumbs to cancer at 84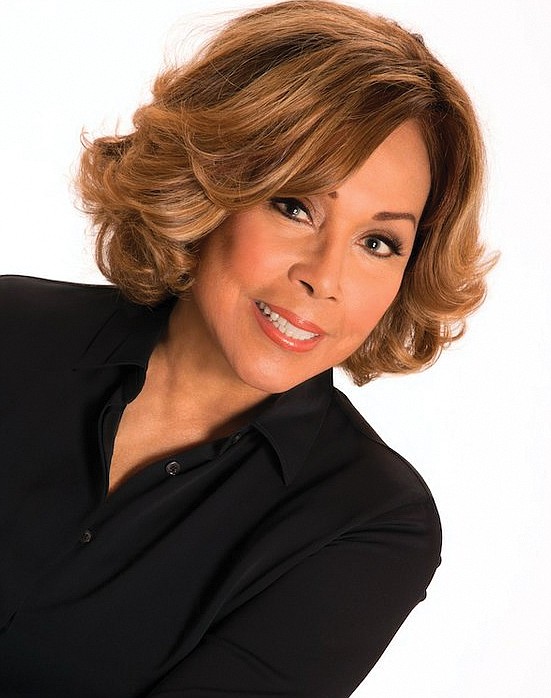 Diahann Carroll, a versatile singer and stage actress who quietly blazed a trail for African-American women on American television in the late 1960s by playing a widowed nurse and single mother in "Julia," died Friday, Oct. 4, 2019.
She was 84.
Ms. Carroll, whose career also was punctuated by a pioneering Tony Award and an Oscar nomination, had been suffering from cancer and died in her sleep at home in Los Angeles with her daughter by her side, said her manager, Brian Panella.
"She had been fighting it for quite some time and did not want the world to know," said Mr. Panella, who had managed Ms. Carroll's career for 20 years.
"Diahann Carroll walked this earth for 84 years and broke ground with every footstep. An icon. One of the all-time greats," director Ava DuVernay wrote on Twitter. "She blazed trails through dense forests and elegantly left diamonds along the path for the rest of us to follow. Extraordinary life. Thank you, Ms. Carroll."
With a handful of movie roles and an award-winning Broadway career already under her belt, Ms. Carroll landed the title role in the 1968 situation comedy "Julia." She played Julia Baker, a nurse struggling to raise a young son by herself after her husband was killed in the Vietnam War.
The show, which ran for three seasons on NBC and earned Ms. Carroll a Golden Globe Award and Emmy nomination, was a breakthrough forAfrican-American women who were only beginning to make inroads on the small screen at the time.
Actress Nichelle Nichols first appeared two years earlier on "Star Trek" in the supporting role of communications officer Lt. Uhura. But "Julia" was the first prime-time network series to star a black woman playing a professional character.
NBC executives were wary about putting "Julia" on the network during the racial unrest of the 1960s, but it was an immediate hit.
It had its critics, though, including some who said Ms. Carroll's character was not a realistic portrayal of a black American woman in the 1960s.
"They said it was a fantasy," Ms. Carroll recalled in 1998. "All of this was untrue. Much about the character of Julia I took from my own life, my family."
Ms. Carroll's close friend and fellow vocalist from that era, Dionne Warwick, reacted with grief, saying, "My personal world has taken a downward spiral. Losing my dear friend and mentor comes as a true hurt to my heart."
Ms. Carroll's success as "Julia" set her up for another title role in the 1974 movie, "Claudine," for which she received an Academy Award nomination as best actress. Playing opposite James Earl Jones, she reprised her single-mother persona, this time living in Harlem with six children and on public relief.
She went on to play numerous screen roles, mostly in television shows and made-for-TV movies, until just a few years ago. In addition to "Julia," she is perhaps best remembered by TV audiences for her role as Dominique Deveraux, a glamorous diva on the 1980s hit prime-time soap opera "Dynasty."