Applications being accepted for heating assistance
10/25/2019, 6 a.m.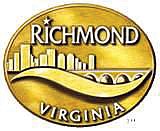 It's application time for families and individuals seeking financial assistance to keep the heat on.
The Richmond Department of Social Services is accepting applications through Friday, Nov. 8, for the Low Income Home Energy Assistance Program, or LIHEAP.
Applications can be filed online at the Social Services page at richmondgov.com or in person at the department's offices at 9th and Marshall streets in Downtown, at the East District Initiative office, 701 N. 25th St. in Church Hill or the Southside Community Services Center, 4100 Hull Street Road at Southside Plaza.
Meanwhile, the anti-poverty Capital Area Partnership Uplifting People, or CAPUP, 1021 Oliver Hill Way in Shockoe Valley, and the Salvation Army, 2 W. Grace St., are among places accepting applications for heating assistance through Dominion Energy's Virginia Energy Share program.
Details: Richmond Department of Social Services, (804) 646-7212; CAPUP, (804) 788-0050; and Salvation Army, (804) 225-7450.