Navy Hill ship sinking?
Scrutiny of Coliseum replacement plan reveals major gaps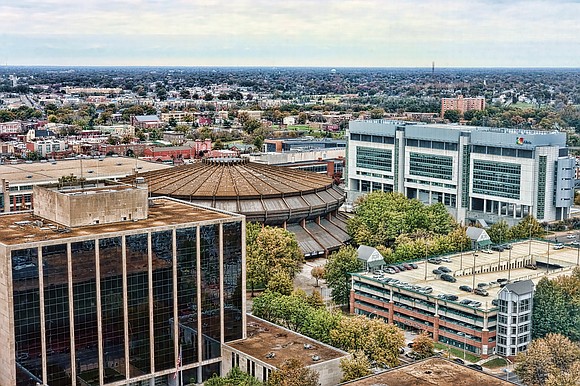 The grand plan Mayor Levar M. Stoney is pushing to replace the Richmond Coliseum with $1.5 billion in new Downtown development does not appear to include enough affordable housing to meet a City Council requirement.
The plan also would require a major shift of $316 million in taxpayer dollars to pay off the borrowing for a key element of the plan — a proposed 17,500-seat replacement for the vacant and closed Coliseum.
Meanwhile, the financial projections underpinning the city's plan to borrow the money to pay for the new arena appear to have become shakier, while projections of the jobs that would be created appear to be inflated and also apply to the entire Richmond region, not just to the city.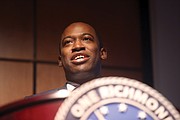 These are among a series of bombshell concerns that have hit the Navy Hill Development Corp. proposal that Mayor Stoney touts as a key way to rejuvenate a government-dominated section of Downtown while increasing housing choices and employment opportunities for city residents.
When it comes to affordable housing, the plan that Mayor Stoney submitted to the council does not meet the new policy that City Council approved earlier this year regarding residential developments.
That policy requires a developer to include a minimum of 15 percent of affordable housing in any project that involves the use of city property — as the Navy Hill project would.
The proposal that Mayor Stoney submitted on behalf of the Navy Hill District Corp. calls for nearly 2,300 new apartments, offices and other elements to be developed primarily on city-owned land located between City Hall and the Coliseum and on two blocks south of Broad Street.
Of those units, only 280 are proposed to be affordable, according to Navy Hill officials, meaning they would be targeted to people making 80 percent or less of the Metro Richmond median household income of $83,200. The median is the income point at which half of households are above and half are below. According to government figures, 80 percent of the median would range from $46,600 a year or less for an individual, to $66,550 or less for a family of four.
At a briefing on Oct. 14, City Council members expressed dissatisfaction with the Navy Hill District Corp.'s plan to work with the nonprofit Better Housing Coalition to develop at least 200 additional affordable housing units in other sections of Downtown, including Jackson Ward.
Based on the discussion, most of the council members indicated they would reject that approach and would want additional affordable units to be included in the Navy Hill-developed apartments. To meet the new policy, Navy Hill would need to boost its total of affordable units to nearly 350 to meet the policy.
That issue surfaced just a few days before another bombshell dropped at the Oct. 19 meeting of City Council's Navy Hill Development Advisory Commission.
Commission Vice Chairman John Gerner, using published figures from Navy Hill and its financial advisers, told members that $316 million in real estate taxes would be shifted over 30 years to a special fund to be used to repay the estimated $311 million to be borrowed to build a new Coliseum.