'Take Your Community Back' motorcycle and auto ride Sept. 28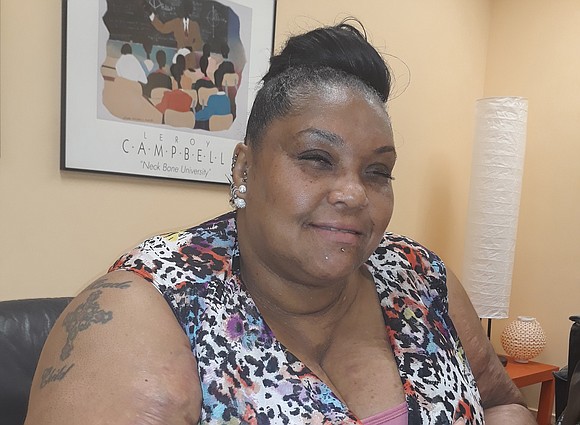 LaTasha S. "Tasha" Kenney is hoping hun- dreds of people will take part in an upcoming anti-violence action aimed at benefiting the families of two children who were victims of gun violence.
That action involves an auto and motorcycle ride through the city and a free cookout open to all.
The activities will highlight the "Take Your Community Back" program that Ms. Kenney and a team of eight supporters are staging for the third year in a row.
The date: Saturday, Sept. 28. The event will open with the ride around 11:30 a.m. at the parking lot of the Rose's store at 3000 Mechanicsville Turnpike, Ms. Kenney said.
The procession of bikers and other riders is to wind through the city for nearly two hours and end at the Southside Community Center, 6255 Old Warwick Road, she said, where the cookout will take place.
Ms. Kenney said this year's event will focus on Markiya Dickson, 9, who was shot to death while playing in a city park during the Memorial Day holiday weekend, and Ke'Miyah Edwards, 5, who received national attention in recovering from a gunshot to the head during a drive-by shooting April 4 in Henrico County.
"We aren't setting a charge," Ms. Kenney said. "We will be asking participants to give what they can for this cause."
Ms. Kenney is leading the event to honor Elka Johnson, a close friend who came up with the idea for an anti-violence motorcycle ride after Ms. Johnson's son was shot to death in 2017.
At the time, Ms. Kenney and Ms. Johnson belonged to the same Richmond motorcycle and social club. The two organized the initial "Take Your Community Back" ride in 2017, along with another friend, Vincent "Vito" Smith.
Ms. Johnson "died of grief, but I got caught up in her vision and couldn't let it go," Ms. Kenney said.
More people have gotten involved since, she said.
Ms. Kenney said that she has contacted dozens of motorcycle clubs that are interested in revving up their image as community supporters. Other groups, including an out-of-town automobile club, also has signed up to participate, she said.