Personality: Dr. Emanuel C. Harris
Spotlight on president of the Baptist Ministers' Conference of Richmond and Vicinity
9/27/2019, 6 a.m.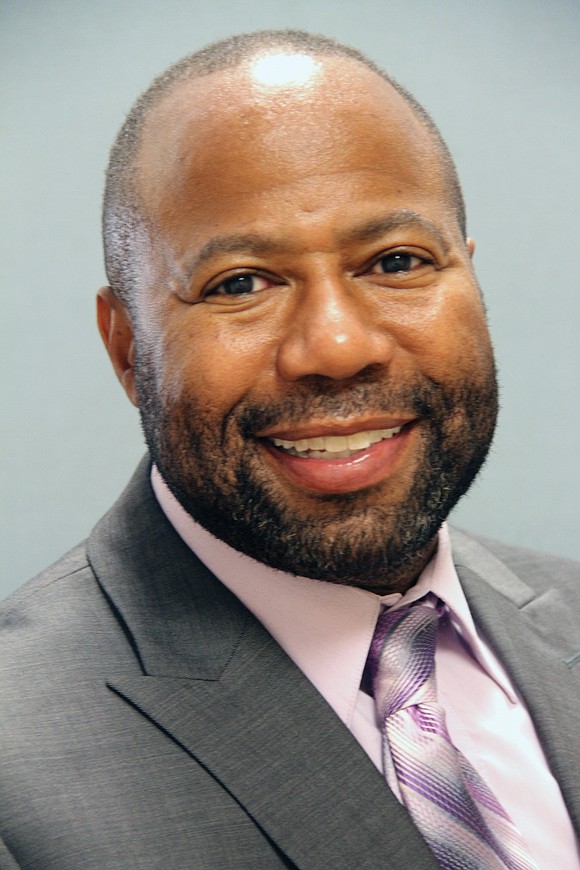 Length of term: It is an annual term.Apresident may serve for up to three consecutive years.
Date and place of birth: Jan. 9, in Richmond.
Current residence: Henrico County.
Alma maters: Armstrong High School, salutatorian; bachelor's in accounting, Virginia Union University, magna cum laude; master's in divinity, VUU, cum laude; and doctorate of ministry, Baptist Theological Seminary at Richmond.
Family: Wife, Anne S. Harris, a school counselor at Bellevue Elementary School; and two children, Arayana Harris, a senior majoring in psychology at Hampton University, and Emanuel Harris Jr., a junior at Highland Springs High School and a student in the Advanced College Academy, School of Business.
Why I accepted this responsibility: To assist, be- friend and empower church leaders; to strengthen the community and enable more effective collabora- tion among our churches so we can address communal issues from a Christian perspective.
BMCRV membership: About 50 to 75 pastors and ministers serving communities and churches in varying capacities in Richmond, Henrico, Hanover, Chesterfield, Goochland and other surrounding counties.
BMCRV's mission: To provide a safe space for area clergy to fellowship and network; offer an abundance of opportunities for ministerial development; promote the general welfare of its members; and aid in the prorogation of Christian influence in general.
Role of the church in 2019: I define church as an assembly of believers, not the building. Consequently, I believe the role of the church is to be disciples of Christ and to make disciples for Christ. Metaphorically speaking, the church is the hands, feet and mouth of God operating in the world.
How churches have changed:
As a whole, the church's theology has been watered down to fit the waning moral laxity of the world. And there's a division between the black church and its leadership. We need to help each other and share our expertise.
Reason: Unfortunately, pastors and churches are often in competition with each other trying to build personal ministerial empires instead of building God's Kingdom.
The role and importance of church in the community: In my experience, the church is the center and foundation of the community. It is our role to teach, liberate, empower and love all people. Also, from a ministerial perspective, we must realize the whole with all of our gifts is greater than the individual parts.
A minister's greatest reward:
Seeing lives and communities transformed by God.
Challenge: God always works through people, and we are only human. We get tired, discouraged, hurt, sick and angry. The challenge is to keep going, even when we don't feel like it or want to.
Role of church in eliminating social ills: As disciples of God, we have been given power and authority over the enemy and all his devices, tactics, systems and schemes. Therefore, out of obedience and gratitude, we must utilize that power to eradicate all evil and injustice consistently and intentionally.
What makes a good leader: A good leader is an individual who is able to see the whole and is willing to work, not just dictate commands. This is what we call servant leadership.