Ramona J. Craighead, longtime educator and community volunteer, dies at 92
9/27/2019, 6 a.m.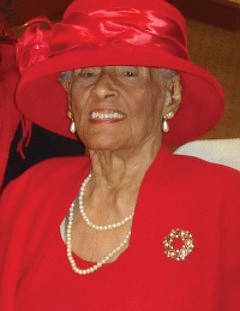 Ramona Johnson Craighead "was a nurse to some, a teacher to many and a role model and friend to all," as her family put it. Mrs. Craighead, a former Richmond educator and community and church volunteer, died Friday, Sept. 13, 2019, after a lengthy illness. She was 92.
Her life of service and contributions as a longtime science teacher with Richmond Public Schools was celebrated at a funeral Mass on Saturday, Sept. 21, at St. Paul Catholic Church, where she sang in the choir, helped in the food pantry, taught Sunday School and served as a lay reader.
In Richmond, she was best known for the 28 years she spent teaching science at Blackwell Junior High School before its conversion to an elementary school and then at George Wythe High School before her retirement in 1989.
Mrs. Craighead earlier spent several years as a pediatric registered nurse at the former St. Philip's Hospital on the Medical College of Virginia campus.
A native of New Orleans, Mrs. Craighead raced through school, graduating from high school at age 16. By the time she was 21, she had earned dual degrees in biology and chemistry from Xavier University and had earned her credentials as a registered nurse at Fordham Hospital School of Nursing in New York, according to her family.
She also continued a long distance romance with William W. "Bill" Craighead of Lunenburg County, a young Army sergeant stationed in Louisiana during World War II, whom she met as an Xavier student volunteering with the United Service Organization.
The couple married in 1950 and moved to Richmond, where Mrs. Craighead worked as a nurse and Mr. Craighead served as an agricultural extension agent.
Her road into education began in 1957 when Mr. Craighead was named principal of Lunenburg High School, now a middle school, in his hometown of Kenbridge. She taught science classes and assisted him.
She began teaching at Blackwell Junior High in 1961 when the family returned to Richmond, later moving to George Wythe High School. After retiring, she served as a volunteer "Lunch Buddy" with RPS, mentoring students during the lunch period.
Mrs. Craighead, who was predeceased by her husband, is survived by two sons, William W. Craighead Jr. of Richmond and Bernard Craighead of Alexandria; three daughters, Valerie Craighead of Richmond, Crystal Craighead of Alexandria and Felicia C. Boyd of Dallas; and three grandchildren.