Shake-up
10 RPS principals out, 7 others on warning, sources report
By Ronald E. Carrington and Jeremy M. Lazarus | 4/19/2019, 6 a.m.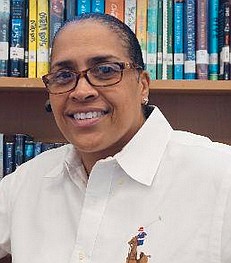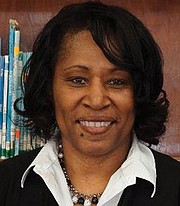 Ten Richmond schools will have new principals next fall as part of a leadership shake-up that Richmond Public Schools Superintendent Jason Kamras is undertaking as part of his schools improvement plan, the Free Press has learned.
Overseen by RPS Chief of Schools Harry Hughes, the changes will include replacement of principals at Thomas Jefferson, John Marshall and George Wythe high schools, according to sources, who spoke on condition of anonymity as they are not authorized to comment.
New principals also are expected at at least one middle school, Henderson Middle, and five elementary schools, the sources disclosed, including J.H. Blackwell, Fairfield, E.S.H. Greene, Overby-Sheppard and Elizabeth D. Redd. One school was not identified.
Principals being replaced are expected to finish out the school year, then resign, retire or accept another position, including a return to the classroom or a lower administrative position, such as assistant principal, sources said. George Wythe High's principal, Reva Green, already has tendered her resignation, and Greene Elementary's principal, Linda Sims, has filed for retirement, according to a School Board document.
Though no one being replaced has been identified publicly by the School Board or administration, the board was told at Monday night's meeting that recruitment of new principals is in full swing. Already 210 applications have been received, the board was told, and at least 25 of the applicants, mostly from outside Richmond, are in the interview process.
While the changes involve 23 percent of Richmond's 44 schools, the total number is not unusual. RPS installed 10 new principals in 2012, 2017 and 2018, and eight in 2016.
What makes this year different is that the changes apparently are all involuntary and the result of Mr. Hughes making unannounced visits to the schools along with gathering other information.

According to recent studies, the principal is the key figure in a school building in setting the tone and creating an appropriate learning environment for teachers and students. Good principals are the most important factor in teacher retention, student conduct and general educational achievement, a Rand Corp. study found.
Mr. Kamras, an outsider, was hired in part to shake up the administration and particularly to focus on upgrading the principal corps, according to statements several board members made when he was appointed more than a year ago.
In an interview Tuesday, Mr. Hughes said RPS has installed a principal evaluation process based on Virginia Department of Education guidelines that focuses on instructional leadership, human resources management and school culture and climate.
Mr. Hughes said that RPS hired four new principal directors who spend 80 percent of their time in schools providing support and coaching to principals and also evaluating them. The principal directors' visits were announced.
Every principal, he said, received a midyear evaluation, and 17 were placed on individual performance improvement plans, or PIPs. The 10 being replaced apparently did not show sufficient improvement, but the other seven remain on warning, according to sources. The evaluations have not been made public.
During the public comment period at the board meeting Monday, the board heard from supporters of Ms. Green at George Wythe High and Thomas Jefferson High's principal, Tamera Mines.