RPS ramping up online learning
Jeremy M. Lazarus and Ronald E. Carrington | 4/2/2020, 6 p.m.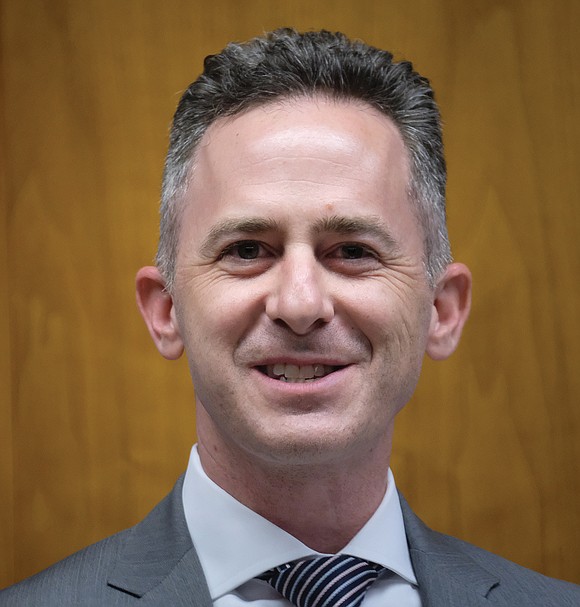 Distance learning via computers soon could become more robust for public school students in Richmond while schools are closed.
Seeking to match Chesterfield, Hanover and Henrico schools in providing online instruction that meets state standards, Richmond Public Schools Superintendent Jason Kamras and his staff are making preparations to distribute an initial 8,000 computers to homes to ensure every K-12 student is again linked to quality instruction.
Parents are being asked to complete a survey on whether their children need a computer and/or internet access so that RPS can find out the level of demand. The surveys are available at RPS food distribution sites, via text message or online at www.rvaschools.net/Page/7435. As of Monday evening, 500 parents had submitted surveys.
Without waiting for survey results and using grants and a School Board-approved shift in the use of some funds, Mr. Kamras has ordered another 3,371 Chromebooks for $1.18 million and is looking for another $1.6 million to order 4,629 more.
The rest of the money could come from corporate donations and RPS' share of the federal stimulus money, he indicated.
He estimated that RPS might need up to 16,000 Chromebooks, based on Census data, though no one actually knows what resources students have, including cell phones that can use applications to connect with the online instruction that RPS currently makes available.
The goal, Mr. Kamras said, is to reach students who lack such equipment or an internet connection, and to use wireless hot spots and the 60 days of free internet service that providers like Comcast are now offering to get students connected.
At least 8,000 students and possibly more already are connected and able to take courses online, RPS estimates, but concern is about the impact of school closures on those who lack the connections.
That's a big worry for a school system that ranks among the state leaders in dropouts, absenteeism and other indicators of poor educational performance. The closure of schools appears likely to make it harder to get students to stay involved in organized learning.
How quickly the computers will be delivered is unknown. Based on the surveys, distribution is to be through the RPS food delivery operation at schools or via school buses carrying food into neighborhoods.
"We are hoping to begin deploying the Chromebooks within two weeks," Mr. Kamras told The Free Press in a text on Monday afternoon. "They need to be configured for home use first."
As best as can be determined, the connection between students, teachers and instruction remains haphazard at best, with some teachers distributing paper lessons.
RPS spokeswoman Danielle Pierce stated, "In the coming days, we'll share our Spring 2020 Learning at Home Plan, which will include the use of instructional software and include daily grade-level videos, instruction by select staff and guidance on independent work and reading."
She described the learning plan as an "immediate response to the crisis at hand and not a longterm shift to the way we deliver curriculum and instruction."
For students who have home internet, RPS enables them to connect to online classes offered through Edgenuity, Gizmos, Reflex, i-Ready and Imagine Learning, with teachers able to monitor progress and step in to help students who get stuck.
"These resources continue to be available to students who already were using them during the year, and we are expand- ing access to various instructional software through our Spring learning plan," Ms. Pierce stated.