Stay at home
Gov. Northam issues order through June 10
George Copeland Jr. | 4/2/2020, 6 p.m.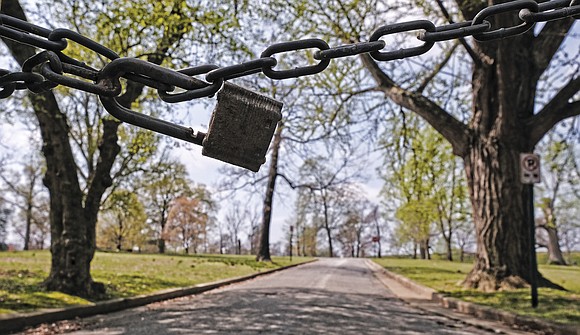 Life during the continuing coronavirus pandemic is taking a fresh turn following Gov. Ralph S. Northam's stepped-up effort to stem the spread of COVID-19 in the state.
On Monday, Gov. Northam turned his request for people to stay at home into an order.
The order, which mirrors those in adjoining states and the District of Columbia, requires all residents to remain in their homes, and allows those who flagrantly disobey to be hit with a misdemeanor charge that could carry jail time.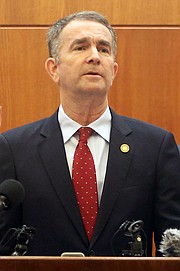 Despite the new teeth, the order makes allowances for shopping for food, seeking medical treatment and other essential activities, while continuing to urge people to follow health guidelines for social distancing by staying 6 feet apart from others.
There are plenty of loopholes, including exceptions for essential businesses such as groceries and pharmacies and for individuals going to work or undertaking other activities deemed essential. Restaurants can offer take-out or curbside service.
"Go out when you need to, not when you want to," Gov. Northam, a physician, stressed during Wednesday's press briefing. "The sooner we can put this health crisis behind us, the sooner our lives can return to normal."
The order is in place until June 10, barring any future amendments or dismissals. Gov. Northam said that based on various models, the surge in cases in Virginia could come between late April and late May.
The order also brought dismay from the state Republican Party that the date will impact the GOP's June 9 primary to choose a candidate to challenge incumbent Democratic U.S. Sen. Mark R. Warner.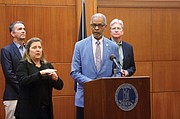 The order comes as the number of cases of COVID-19 in the state rose to 1,484, with 34 deaths and 305 hospitalizations as of Wednesday, according to the Virginia Department of Health. Of those hospitalized, state Health Commissioner M. Norman Oliver said during Wednesday's update, 145 are in intensive care units and 108 are on ventilators.
More than half of those who tested positive for coronavirus are said to be under age 50, and the highest concentration of positive cases centered in Henrico and Ches- terfield counties, Northern Virginia and cities on the Peninsula.
Among the deceased are the first Richmond residents to die from the virus, two men in their 70s who recently worked in New Jersey. Health officials are currently working to trace their movements and potential contacts.
"Every loss we experience at the hands of this disease is tragic," said Dr. Danny T.K. Avula, director of the Richmond City and Henrico health districts. "I hope this news gives our community even more resolve to stay home, strictly follow the isolation and quarantine guidelines and to limit our physical interactions with others."
Last week, Gov. Northam downplayed the need for a stay-at-home order, while emphasizing that state officials are treating the presence of coronavirus as "a very dynamic situation" that requires constant monitoring.
Concern that people were not getting the message ratcheted up during the last weekend as crowds gathered at Virginia's beaches and recreational centers in clear defiance of guidelines and restrictions already in place. Even after the stay-at-home order went into effect, some residents across the state continued to ignore it and the threat of getting sick or making others ill.