Personality: Dr. Kristin E. Reed
Spotlight on chair of the interim governing board of Richmond For All
4/9/2020, 6 p.m.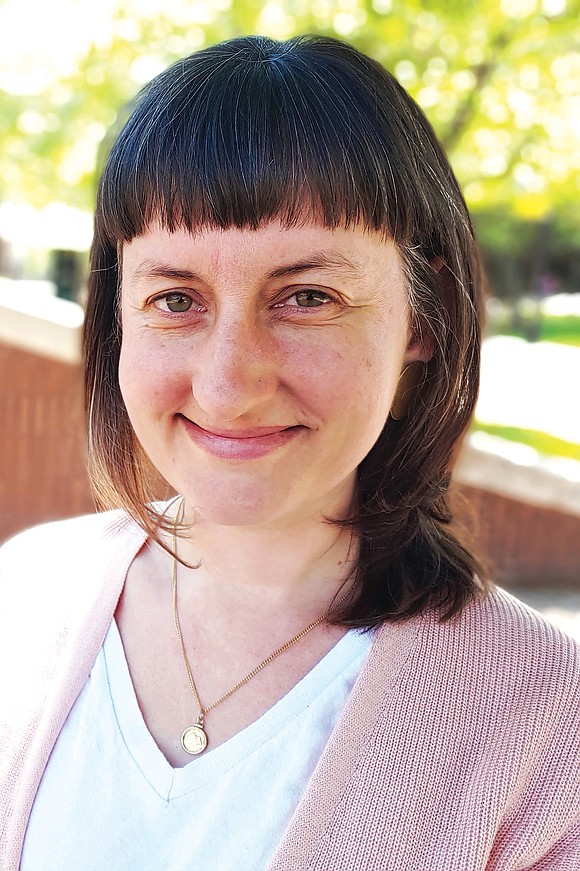 The first week under Virginia's stay-at-home order was a time of preparation and isolation for many Richmond residents. For Dr. Kristin E. Reed, it was made up of efforts to educate the public, ensure political transparency and accessibility and build a fairer, more equitable Richmond – and she wasn't alone in that work.
Dr. Reed is chair of the interim governing board of Richmond For All, an independent organization founded in late 2018 that works to build progressive political power around a wide range of issues, from housing to education and racial justice, with a multiracial focus and financial autonomy.
"Our city already has organizations committed to advocacy for more justice, but our city needs a vehicle for building political power and tackling the root causes of the many injustices we face," says Dr. Reed, who is on the faculty at Virginia Commonwealth University.
The organization seems like a fit for Dr. Reed, who hails from a family of teachers, school bus drivers and social workers involved in a culture of service.
Richmond For All has had plenty to do since its inception, from advocating for expanded school funding on the state and local level to organizing against using city tax dollars to fund the $1.5 billion Coliseum replacement and Downtown redevelopment plan proposed by Navy Hill District Corp. and championed by Mayor Levar M. Stoney.
And even in the midst of a pandemic, with the ability to gather and organize in person stymied by health safety guidelines, Dr. Reed and fellow members are as busy as ever, finding the need for their advocacy is even greater.
"The biggest threat the pandemic presents to democracy is pushing the public out of the process of governance," Dr. Reed says. "We believe Richmonders need a clear say in how their government responds to this crisis."
Along those lines, Richmond For All sent a letter to City Council last week calling for open governance practices during the stay-at-home order, to ensure a transparent and accessible political process during a time when the coronavirus impedes public access to meetings and officials.
The next day, Richmond For All reached out to the state Department of Elections for support of the city's municipal elections, hoping for the adoption of alternative methods for candidates to gather signatures before the June 9 filing deadline.
"The stay-at-home order will remain in effect at a minimum until June 10," Dr. Reed explains. "The deadline for candidates for Richmond's municipal elections to file with the city voter registrar is June 9. Candidates who have not yet raised signatures for eligibility will face serious challenges getting on the ballot by June 9. No one wants candidates canvassing during a pandemic. We hope the state will offer a digital method of collecting signatures, preserving open access to the ballot for all candidates."
Last Friday, the group, alongside local lawyers and housing advocates, answered questions from area residents dealing with job loss, trouble with landlords and fear of eviction as part of a live, online Q&A, ahead of a potential rent strike.