Personality: Chandler M. Hubbard
Spotlight on local playwright and finalist for national best new play award
4/16/2020, 6 p.m.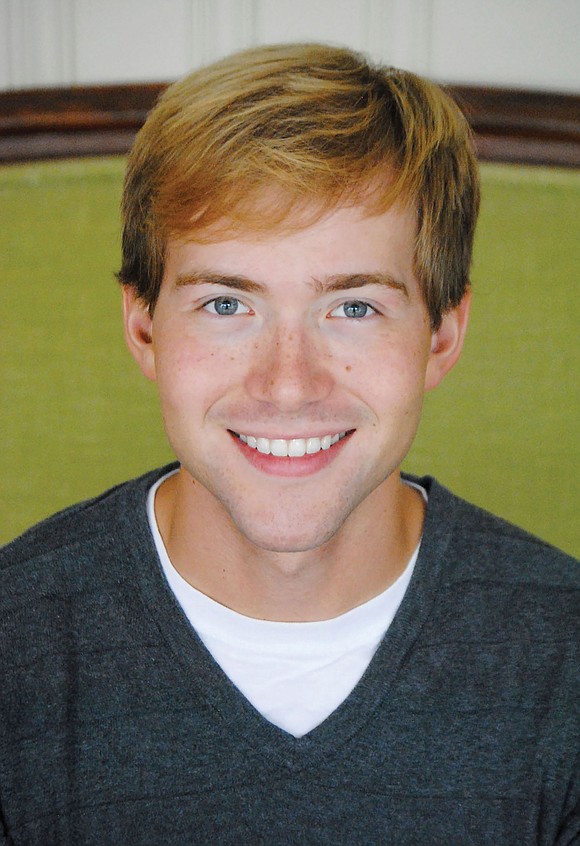 "Disbelief. Shock. Gratitude. Confusion? Mostly gratitude."
That's how local actor and playwright Chandler Marshall Hubbard describes his reac- tion after learning his play, "Animal Control," was selected as a finalist for the American Theatre Critics Association's Harold and Mimi Steinberg/ATCA New Play Award.
The prestigious award, which comes with a $25,000 prize to the winner, recognizes the best plays that premiered professionally outside of New York City.
Mr. Hubbard's play, which premiered last July at the Firehouse Theatre on West Broad Street in Richmond, is one of six finalists chosen from a field of 32 scripts across 13 states that were recommended by ATCA members.
Past winners of the award include August Wilson, Arthur Miller and Moises Kaufman.
It's quite an honor to be selected as a finalist for the award and a sign of greater recognition for the 30-year- old's work.
"I'm a small town boy finally seeing — and being seen by — the big world," Mr. Hubbard says.
Mr. Hubbard serves as a research specialist for the Virginia Repertory Theatre's Community Health + Wellness program, which uses theater to help with early language development in children, child sexual abuse prevention and to address isolation and emotional health for seniors facing dementia.
This is just one of many roles Mr. Hubbard has undertaken within the city's theater community during the past few years.
His interest in theater began at an early age, thanks to parents who shared the breadth of Richmond's theater scene with him. He has acted in a number of productions, from "Corpus Christi" to "Talk Radio" and "Mr. Burns: A Post-Electric Play," with several groups, including 5th Wall Theatre, the Richmond Triangle Players, Quill Theatre and TheatreLAB, among others.
Mr. Hubbard, who has thought of himself as a writer since middle school, has written several plays, with only one previously getting a full staging.
"Animal Control" deals with themes of control, communication and compassion and is set around the new manager of an animal shelter as she deals with a dysfunctional office and tries to handle mounting fallout stemming from a complaint about a pit bull terrorizing a dog park. The play is a mix of comedy and tragedy and partly rooted in Mr. Hubbard's own experiences.
"Like most writers, it was vaguely autobiographical, with embellishments here and there and everywhere," Mr. Hubbard says, describing the act of creating and mounting his own play as "wonderful, terrifying, sleep-losing and hair-tearing."
After reports in recent months of animal abuse in the Metro Richmond area, "Animal Control" is lent a greater degree of relatability. In January 2019, Mr. Hubbard won The Martha Hill Newell Playwriting Award for "Animal Control," and was nominated for Best Original Work from the Richmond The- atre Critics Circle.
Mr. Hubbard views theater not just as a story-telling tool, but also an engine for social change and the development of younger generations looking "to shape their own outlook based on their experiences."
The award and two runner- up citations, with prizes of $7,500 each, were to be pre- sented this month at the Pacific Playwrights Festival in Costa Mesa, Calif., but the event has been canceled because of the coronavirus pandemic.