COVID-19 testing in Richmond's high-risk communities
4/23/2020, 6 p.m.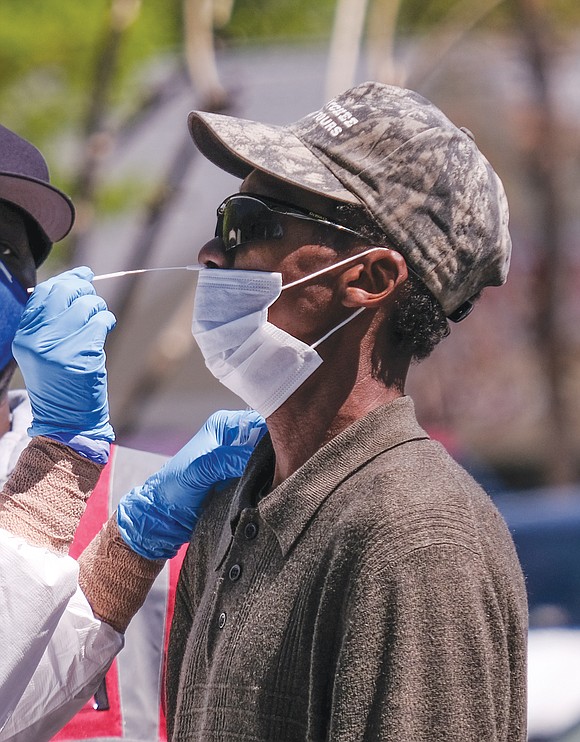 With data showing that COVID-19 is disproportionately infecting and killing African-Americans in Richmond and across the state, we were pleased to learn late last week that city health officials were going to step up efforts to provide testing in the city's largely black, high-poverty areas.
However, even good intentions can go haywire.
Officials with the Richmond and Henrico health districts may have gotten in their own way by setting up a walk-up testing process choked with obstacles and gatekeepers.
In announcing the testing, officials have declined to make public the day, time and place of the testing. They are asking people to call and make an appointment – for days, times and places unknown—in order for the testing to be "orderly and efficient."
"Orderly and efficient?"
This is both insulting and paternalistic, starting with the mind-set that our community cannot be orderly if we know when and where testing will be held.
We point out that other testing sites in the area — and elsewhere in the state — in majority white communities have announced what days and times they are open for testing. No artificial barriers were put in place.
We understand that local officials are targeting for testing the communities at high-risk for the infection. But not disseminating the information creates an obstacle to reaching the stated goal of testing 100 to 150 people a day.
On Tuesday, the first day of testing, which took place at a subsidized apartment complex in Henrico County, only 22 people were tested.
More and more communities across the country are providing walk-up testing in the wake of the alarming statistics showing communities of color have been hardest hit by COVID-19.
Earlier this week, officials at Florida A&M University, an HBCU, announced they will have free, open walk-up testing at the university's stadium from 9 a.m. to 6 p.m. daily for 14 straight days aimed at residents of Tallahassee's largely black southside community.
"We want to make sure that those who are poor and underserved or live in this community are not denied access to the testing that we all know, across the nation, is needed," said Dr. Cynthia Harris, director of the FAMU Institute of Public Health.
There has been no indication that FAMU's process has not been "orderly and efficient," so why doesn't Richmond learn from this?
For weeks, we have heard Gov. Ralph S. Northam and state and local officials express concern about the disparate numbers in the African-American community and note that testing is key.
Atrue concern over the plight of the African-American community requires an effective process to be successful. But it is difficult to believe what authorities say when we see what they do.