City Hall grants parking ticket amnesty until Aug. 31
4/30/2020, 6 p.m.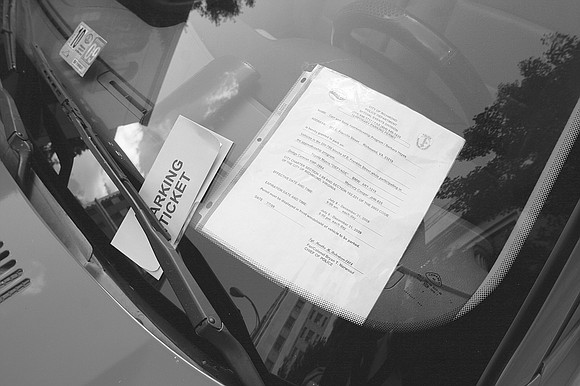 City Hall is giving a break to people with outstanding parking tickets.
First, towing and booting of cars with three or more unpaid tickets has been suspended while the state of emergency is in force and City Hall remains closed.
Additionally, people with unpaid parking tickets will have until Monday, Aug. 31, to pay them without additional penalties, the city Department of Public Works has announced.
For people who got tickets on or after March 16, the city is only requiring payment of the fine listed, DPW spokeswoman Sharon North stated.
For those with tickets issued before March 16, the amount will not be increased with a nonpayment penalty or interest, Ms. North stated.
Ms. North warned, however, that the city effort does not include any fees charged by the state Department of Motor Vehicles to release a hold on the renewal of annual vehicle registration or securing license plates because of unpaid parking tickets.
This is the latest step for the city, which has halted issuance of any new parking tickets for failing to pay the time charge at a parking meter or a marked space, primarily in Downtown. That moratorium will remain in force until City Hall reopens.
City Hall is scheduled to be closed until Monday, May 4, but that could be extended if the governor's coronavirus-related state of emergency is not lifted by then.
People still can get tickets or be towed for other parking infractions, such as blocking a driveway or alley or parking in a bus stop, beside a fire hydrant or in a lane of traffic.