Personality: Jennifer R. Kostyniuk
Spotlight on board chair of Rx Partnership
8/27/2020, 6 p.m.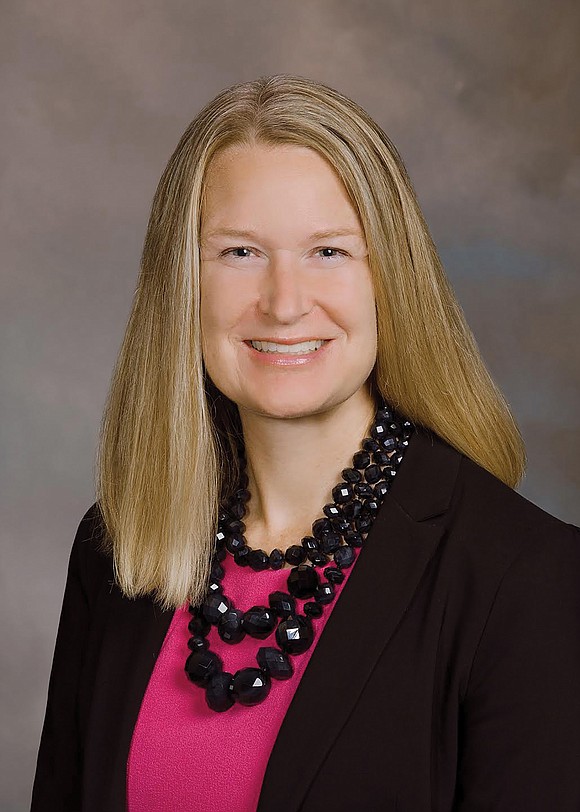 From a childhood in the Girl Scouts to becoming chair of the board of directors for Rx Partnership, Jennifer R. Kostyniuk has long known the value of community service.
As the COVID-19 pandemic has left many facing new roadblocks to the medical care they need, RxP has a vision of "a future where every Virginian has access to the medication they need," as Mrs. Kostyniuk describes it.
A Henrico County resident, Mrs. Kostyniuk was elected to a two-year term as RxP board chair in 2019. When her term is up, she will serve one additional year on the board as past chair.
She was inspired to join the board in August 2015 after an invitation to one of the organization's events gave her a look at the nonprofit's vision for Virginia health and its mission.
RxP was founded in 2003 to ensure medication donations from manufacturers to clinics with licensed pharmacies were properly coordinated. But in the ensuing years, the organization has grown to encompass a wider reach to supply brand name and generic medications for chronic illnesses to low-income, uninsured Virginians through a network of 30 clinics in 85 localities across the state.
"I strongly believe in the organization's mission," Mrs. Kostyniuk says. "We cannot improve the health and vitality of our communities across the Commonwealth without those who need it having access to the medications they need to manage their chronic conditions."
Those medications can make a real difference in whether a person can continue to live a healthy, productive life.
As board chair, Mrs. Kostyniuk's responsibilities are focused on securing financial, informational and strategic support from the board and community to ensure that RxP is able to respond to the needs of the community.
To achieve this goal, Mrs. Kostyniuk believes it's important to keep focused on providing more medication access to the needy, identifying data to support RxP's mission and creating opportunities and building partnerships to achieve sustainability. Innovation and creativity also are encouraged.
"Families should not have to choose between medication needed to manage chronic conditions and living expenses or child care," Mrs. Kostyniuk says.
Mrs. Kostyniuk says she's proud of the work members have done to respond to the challenges presented during the COVID-19 pandemic. Through a new program, patients can receive their prescriptions by mail, rather than having to go to a clinic in person to pick up their medicine.
As she notes, RxP's mission is more critical than ever. Meet health care advocate and this week's Personality, Jennifer R. "Jen" Kostyniuk:
Volunteer position: Chair, Rx Partnership's Board of Directors.
Date and place of birth: March 11 in Naples, Italy.
Where I live now: Henrico County.
Education: Lafayette High School in Williamsburg, 1991; bachelor's in mass communications — advertising, Virginia Commonwealth University, 1995; master's in mass communications — media management, VCU, 1997; and master's in English — writing and rhetoric, VCU, 2003.
Occupation: Director, corporate affairs and capital project support, Dominion Energy.
Family: Husband, John Kostyniuk, and Pancho Kostyniuk, a retired racing greyhound.