Small nonprofit makes big impact on lives, health of people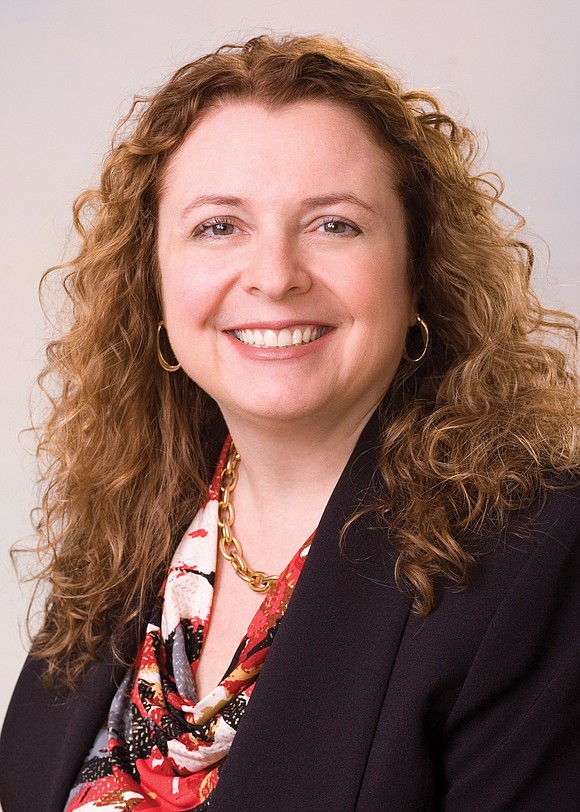 Josselyn Aguirre-Cabrera went to see a doctor about her nagging headaches and learned she had diabetes.
Struggling to find work in Richmond and unable to get health insurance, the 25- year-old native of Central America worried about paying for the essential medication she was prescribed.
She's grateful that, with a friend's help, she can get her prescription filled at CrossOver Healthcare Ministry's South Side pharmacy for just $5 a month.
"I don't know what I would do if this was not available," she said.
CrossOver's ability to supply inexpensive medications is largely due to its connection to a little known Henrico County-based nonprofit.
Called Rx Partnership, the small nonprofit works behind the scenes to supply free and low-cost clinics like CrossOver with free brand name and generic medicines that they can offer at low cost to patients.
Every month, thousands of people are able get the medicine they need to live with high blood pressure, chronic obstructive pulmonary disease, heart conditions and a host of other chronic medical problems from the only organization of its kind in the state.
In 2019, Rx Partnership reported that the medications it supplied without charge to the clinics filled 50,000 prescriptions for 9,724 patients in 85 localities. The retail value of the medications: $16.7 million.
"We are seeking to benefit people who face really tough choices — buy food or get the medicines they need," said Amy Yarcich, a New Jersey native who has led Rx Partnership as executive director for 13 years.
During her tenure, the partnership has added generic medications and, as result of the COVID-19 pandemic, enabled partner clinics to begin mailing prescriptions to patients to reduce interactions.
Efficiency is the watchword for this organization, which lists just five staff members on its website, including Ms. Yarcich, and operates on a yearly budget of under $700,000.
Even so, the organization is able to supply clinics with 126 different types of medications to treat 51 of the most common chronic ailments, including those associated with mental illness, Ms. Yarcich said.
The need is clear: 39 percent of Virginia households face financial hardships and struggle to afford household necessities, Ms. Yarcich noted.
Most of those served through the network of clinics earn too much to qualify for the expanded Medicaid program and too little to afford health insurance, even with subsidies, she said.
She acknowledges that her organization aids only a fraction of the 300,000 Virginians who fit in the category of being ineligible for Medicaid, being unable to get health insurance through work or being unable to afford individual health insurance plans.
She worries that the surge in unemployment resulting from the pandemic will leave more people without health insurance and the ability to pay for needed medication.
Ms. Yarcich She said Rx Partnership will do its best to ensure the need is met.
Through the years, other options have developed that were not available in 2003. Walmart, Kroger and some pharmacy chains now offer inexpensive generics for some chronic conditions, and there are a plethora of pharmacy discount programs such as Good Rx that enable patients to get discounts at pharmacies.
Rx Partnership, though, remains the mainstay for the clinics. The nonprofit, which began operations four years before Ms. Yarcich came aboard, is the brainchild of the Virginia Health Care Foundation and its director, Deborah D. Oswalt.
Organized in 1992 during former Gov. L. Douglas Wilder's administration, the foundation was created to focus on ways to enable Virginians who are uninsured or live in medically underserved areas to gain access to medical, dental and mental health care.
The cost of prescription medicine is a perennial issue. In 2003, the foundation began the prescription drug initiative by creating a partnership between brand name drug manufacturers, the Medical Society of Virginia and the Virginia Association of Free Clinics. The partners have changed over time, and Ms. Yarcich's team is always on the hunt for foundation grants to ensure operations are funded.
Still, after 17 years of successful operation, Ms. Yarcich said, "We are seeking to raise our profile and be seen as the go-to organization for medication access.
"There are a lot of moving parts to delivering medication to a lot of differ- ent organizations," she said. "One thing is for sure, we know how to do this and do it well."