Faye B. Walker, a backbone of the African dance and culture group Ezibu Muntu, dies at 66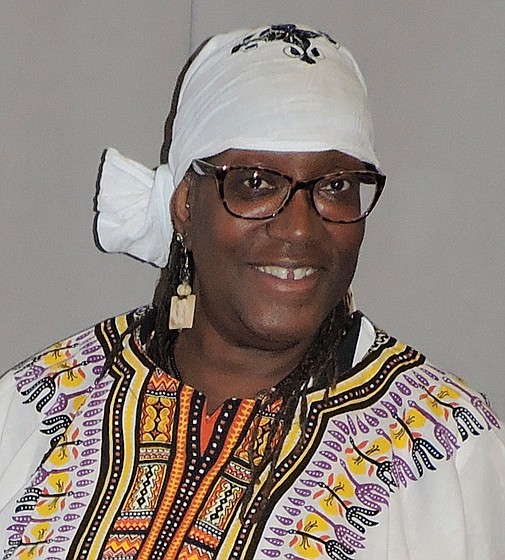 Faye Bettina Walker spent 47 years teaching and spreading interest in African dance in the Richmond area and beyond.
A longtime educator as well, Ms. Walker, called "Sister Faye" by many, was best known for her work with the Richmond-based troupe Ezibu Muntu, which focuses on African dance, education and culture. She choreographed African dance programs for others as well.
Since the group's launch in 1973, Ms. Walker has worn multiple hats, ranging from performer and choreographer to artistic director and general manager. She was well known in African dance circles along the East Coast.
"She was the glue who held us together," said Renee Knight, executive director of Ezibu Muntu and, like Ms. Walker, one of the original members.
Along with her in-depth knowledge of the dance form, Ms. Walker also was "very inclusive, very loving and very caring" toward everyone she came in contact with, Ms. Knight said.
"You couldn't walk though an African festival in Washington without someone coming up every five seconds to greet her," Ms. Knight said. "Everyone knew her and loved her."
Ms. Walker's roles with Ezibu Muntu ended abruptly when she died of heart disease on Wednesday, Nov. 25, 2020, the day before Thanksgiving and just a week before her 67th birthday on Dec. 1.
Family members plan to celebrate her life in a private service 11 a.m. Saturday, Dec. 5, at Smith Brothers Funeral Home in Hampton. Her family said the funeral home plans to offer a link so others who knew and admired her can view the service.
One of four sisters, Ms. Walker grew up in Hampton and went to Virginia Commonwealth University after graduating from Kecoughtan High School.
She and Ms. Knight were the first students to sign up when Tanya Dennis, then head of the VCU Dance Department, organized a 26-member African dance company in 1973 that was named Ezibu Muntu, a Yoruba name that Ms. Dennis stated translates to "universal person."
When Ms. Dennis left for California in 1975, Ms. Knight said she and Ms. Walker joined with two others, Donald Washington and Eddie Spencer, to keep the dance company going and offer instruction to people of all ages in the community.
Ms. Dennis returned to the group in 2015 to become the general manager.
While some members have left and others have become involved, including Roderick Davis, the company's veteran drum master, Ms. Walker and Ms. Knight have been the constants, at least until COVID-19 largely sidelined dance instruction and shows.
Ms. Walker also served as an adjunct dance instructor at VCU for 13 years and studied with African and African-American dancers and musicians in seeking to master the art form and details of the music, costumes and design that are part of the dance setting.
Along with her work for Ezibu Muntu, she also served as a choreographer for other companies and theatrical groups, such as the University of Richmond's Ngoma African and Modern Dance Company, the Kuumba Dancers and the Hampton University Players.
Ms. Walker spent 40 years teaching middle and high school students confined to state juvenile detention facilities in the Richmond area. She was still teaching virtual classes through the Virginia Department of Juvenile Justice's Division of Education at the time of her death.
Ms. Walker was predeceased by her husband, Richmond jazz musician Joseph G. "Joe" Taylor Jr.
Survivors include her daughter, Mayah O.Walker-Taylor of Hampton; and three sisters, Deborah B. Walker and Oriole B. Harris, both of Hampton, and Jessie Allen of San Antonio.