Food distribution set for Saturday at Petersburg church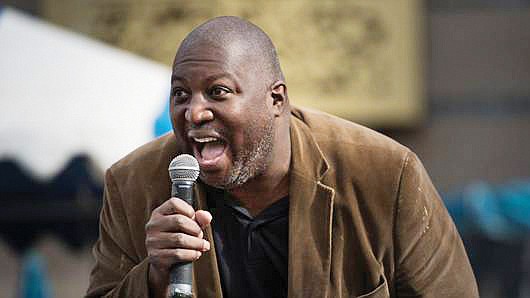 A Petersburg church will host the distribution of 5,000 to-go meals in partnership with a Newport News nonprofit that is on the front lines of feeding people.
Open to all, meals distribution is to take place from noon to 2 p.m. Saturday, Dec. 12, at Good Shepherd Baptist Church, 2223 S. Crater Road in Petersburg, it has been announced.
The food is coming from Feeding 5000, a nonprofit led by Andrew Shannon, who also is president of the Newport News chapter of the Southern Christian Leader- ship Conference.
Mr. Shannon said his 21-year-old organization is seeking to address hunger issues resulting from the pandemic.
He said that along with the distribution of meals through the church, deliveries will be made to families in the Pecan Acres Estates public housing community.
He said his organization is partnering with the church and its pastor, Bishop Jeffrey L. Reaves Sr., the Hope Center in Petersburg and CAP-UP, a Richmond-based anti-poverty group.
Details: Mr. Shannon, (757) 877-0792, or the Rev. Mark Peterson, (804) 732-5969.