Events celebrating Black History continues
2/14/2020, 6 a.m.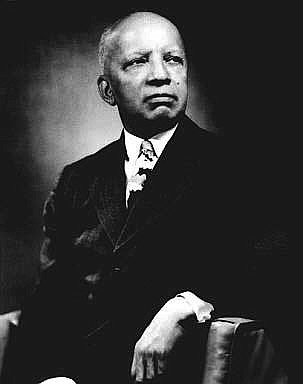 The celebration of Black History Month continues through February around the area.
Here is a list of events:
Saturdays through Feb. 22, North Avenue Public Library, 2901 North Ave., Black History Month Movie Series:
• Feb. 15, 1:30 to 3:30 p.m. "Ruby Bridges," based on the true story of the first black student to attend integrated schools in New Orleans in 1960. As a six-year-old, Ruby was one of four black first-graders selected on the basis of test scores, to attend previously all-white public schools in New Orleans.
• Feb. 22, 1 p.m. "Hidden Figures," the incredible story of Hampton Roads native Katherine Johnson, Dorothy Vaughan and Mary Jackson and their mathematical calculations that went into making John Glenn the first American man in space in 1962.
• Feb. 22, 3 p.m. "Loving," a 2016 biographical drama tells the story of Richard and Mildred Loving, the plaintiffs in the 1967 U.S. Supreme Court (the Warren Court) decision Loving v. Virginia, which invalidated state laws prohibiting interracial marriage. For more information please, call (804) 646-6675.
Saturdays through Feb. 22, 9 a.m. to noon Black History Month at Historic Evergreen Cemetery, Historic East End & Evergreen Cemetery, 50 Evergreen Road.
Celebrate Black History Month through volunteering to help restore Historic Evergreen Cemetery, the resting place for many of Richmond's African-American leaders of the 19th and 20th centuries, clearing overgrowth and debris from pathways and grave markers and grave marker recording.
Each Saturday has a special theme related to the ancestors in the cemetery and the spirit of community represented there. There will be educational opportunities on each day, including presentations from descendants of those buried at Evergreen.
• Feb. 15, Family Day. Wear red, white, and pink. Encourage your family to join you. Young people are welcome. Informative session about Maggie L. Walker.
• Feb. 22, African Heritage Day. Wear red, yellow, green and black, or other colors or patterns representing your heritage.
For more information, please call (804) 234-3905 ext. 105 or email volunteer@enrichmond.org
Saturdays through Feb. 29, noon to 2 p.m. Hull Street Public Library, 1400 Hull St. Black History Month Movie Series:
• Feb. 15 "The Help," based on a 2009 novel by American author Kathryn Stockett about African-Americans working in white households in Jackson, Miss., during the early 1960s.
• Feb. 22 "B.O.S.S: The Black Experience in Business," the untold story of African-American entrepreneurship, where skill, industriousness, ingenuity and sheer courage in the face of overwhelming odds provide the backbone of this nation's economic and social growth.
• Feb. 29 "Toni Morrison: The Pieces I Am," a compelling documentary focusing on her artful and intimate meditation as she examines her life, her works and the powerful themes she has confronted throughout her literary career. For more information, please call (804) 646-6675.
Daily through Feb. 29, noon to 5 p.m. Maymont Mansion, 1700 Hampton St. Discover the daily challenges African-American workers faced maintaining a millionaire's home and lifestyle while navigating the difficulties beyond the estate's gates in turbulent times.