A month of events celebrating Black History
1/31/2020, 6 a.m.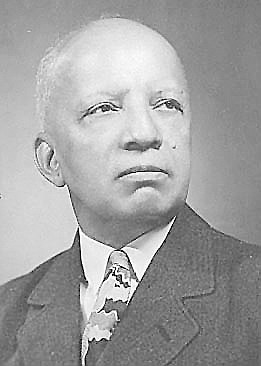 The vision for Black History Month 2020 will be a plethora of events including films, speakers and panel workshops at area venues, churches, schools and museums.
Black History Month originated in 1926 with Dr. Carter G. Woodson and the Association for the Study of African American Life and History as "Negro History Week," coinciding with the birthdays of Abraham Lincoln and Frederick Douglass.
The first nationally recognized Black History Month was announced in 1976 by President Gerald Ford and has been celebrated internationally, including in Canada and the United Kingdom.
Following is a list of area events:
Saturday, Feb. 1, noon to 2 p.m. Richmond Public Library, 101 E. Franklin St. "The Brotha-to-Brother Project Kids'Summit," designed to show young black men ages 10 through 18 that there are many ways to prosper, professionally and personally, as black men in America as well as teaching them the importance of preserving their mental health by effective communication. For more information please call (804) 646-5177.
Saturday, Feb.1, 1p.m. American Civil War Museum, Historic Tredegar, 480 Tredegar St. Book Talk with Richard Bell, author of "Stolen," a gripping and true story about five boys who were kidnapped in the North and smuggled into slavery in the Deep South and their daring attempt to escape and bring their captors to justice. Included with admission; free to members. For more information please call (804) 649-1861.
Saturdays Feb. 1 through Feb. 22, North Avenue Public Library, 2901 North Ave., Black History Month Movie Series:
• Feb. 1, 2 to 3:30 p.m. "King," based on the life of Dr. Martin Luther King Jr., the American civil rights leader and 1964 Nobel laureate.
• Feb. 8, 11 a.m. to 1 p.m. "Children of the Promise," a Christian group from Cedartown, Ga., spreading the Gospel in song, word, and deed.
• Feb. 15, 1:30 to 3:30 p.m. "Ruby Bridges," based on the true story of the first black student to attend integrated schools in New Orleans in 1960. As a six-year-old, Ruby was one of four black first-graders selected on the basis of test scores, to attend previously all-white public schools in New Orleans.
• Feb. 22, 1 p.m. "Hidden Figures," the incredible story of Hampton Roads native Katherine Johnson, Dorothy Vaughan and Mary Jackson and their mathematical calculations that went into making John Glenn the first American man in space in 1962.
• Feb. 22, 3 p.m. "Loving," a 2016 biographical drama tells the story of Richard and Mildred Loving, the plaintiffs in the 1967 U.S. Supreme Court (the Warren Court) decision Loving v. Virginia, which invalidated state laws prohibiting interracial marriage.
For more information please call (804) 646-6675.
Saturday, Feb. 1 through Saturday Feb. 22, 9 a.m. to noon
Black History Month at Historic Evergreen Cemetery, Historic East End & Evergreen Cemetery, 50 Evergreen Road.
Celebrate Black History Month through volunteering to help restore Historic Evergreen Cemetery, the resting place for many of Richmond's African-American leaders of the 19th and 20th centuries, clearing overgrowth and debris from pathways and grave markers and grave marker recording.