Sunday's NBA All-Star Game to have tributes to Kobe, daughter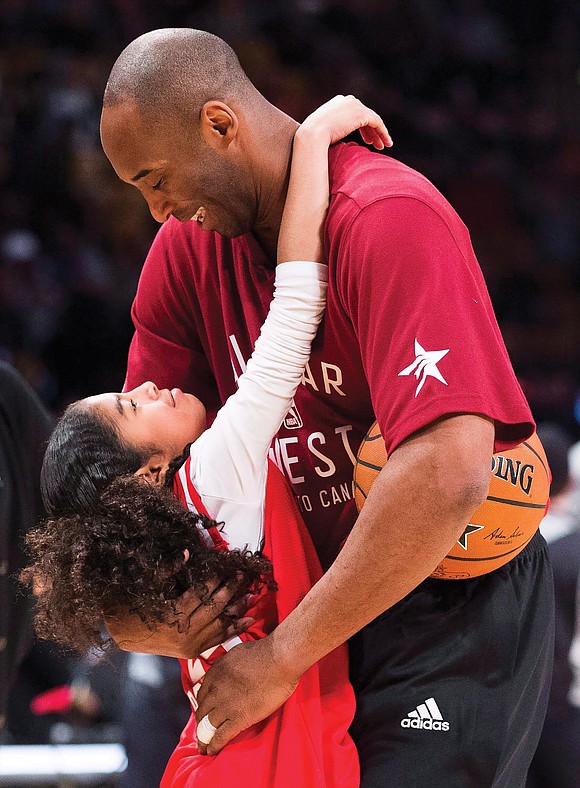 You don't need to be an NBA expert to predict someone wearing either No. 24 or No. 2 will be MVP of Sunday's All-Star Game.
In honor of the late Kobe Bryant, and his 13-year-old daughter, Gianna, who were killed Jan. 26 in a helicopter crash near Calabasas, Calif., players on LeBron James' West team will wear No. 2 in honor of Gianna, while players on Giannis Antetokounmpo's East team will wear No. 24 in honor of Kobe.
Bryant wore No. 24 his last 10 seasons with the Los Angeles Lakers. Gianna Bryant wore No. 2 on her youth basketball teams.
There's more. The fourth quarter will have a distinct No. 24 flavor.
After three periods, there will be a "target score"of 24 to determine the winner between the East and West teams. For example, if the score is 100-95 after three periods, the "target score" will be 124. The fourth period will be untimed.
Bryant was an 18-time All-Star, the second most appearances ever behind Kareem Abdul-Jabbar's 19 appearances.
Bryant was MVP on four occasions (2002, 2007, 2009 and 2011) and was the youngest ever (age 19) to start an All-Star Game in 1998.
His 38 steals is the highest career total for an All-Star performer.
The most individual points ever scored in an All-Star game was 52 by Anthony Davis in 2017. The highest number of rebounds in an All-Star game was 27 by Bob Pettit in 1962. The most assists were 22 by Magic Johnson in 1984.
Bryant's best All-Star performance was likely 2011 when he scored 37 points, grabbed 14 rebounds and made three steals, helping the West to a 148-143 victory.
The Stars Will Shine
What: 69th Annual NBA All-Star Game
When: Sunday, Feb.16
Time: 7:30 p.m. EST
Where: United Center, Chicago. Teams: Team Giannis (East) vs. Team LeBron (West)
Broadcast: TNT.
Starting lineups:
East - Giannis Antetokounmpo, Joel Imbiid, Pascal Siakam, Kemba Walker, Trae Young
West - LeBron James, Anthony Davis, Kawhi Leonard, Luka Doncic, James Harden
Halftime entertainer: Chance the Rapper
2021 All-Star Game: Indianapolis.