VUU signs 20 to 2020-21 Panthers football team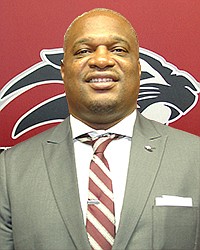 The Richmond area is well represented on Virginia Union University's list of football signees.
Out of 20 recruits announced by Panthers Coach Alvin Parker, 13 are from Virginia and six from the 804 area code.
Headed to VUU with All-State honors is 6-foot-2, 220- pound linebacker-fullback Shamar Graham from Richmond's Thomas Jefferson High School. Graham earned State 2A honors for helping Thomas Jefferson High to the state semifinals.
Also set to join the VUU Panthers next season from Richmond Public Schools are 6-foot-4, 270-pound lineman Jamaree Moyer from Armstrong High School and 6-foot-2, 230-pund tight end Jason Richardson from John Marshall High School.
Coach Parker has signed safety-quarterback Quentin Elliott from Chesterfield County's L.C. Bird High School.
Transferring to VUU are running back-safety Malik Bell from Virginia Tech and lineman Justin Meade from the University of Virginia at Wise. Bell played locally at Louisa County High School, while Meade played for J.R. Tucker High School in Henrico County.
Coach Parker, with a 15-5 overall record at VUU, will open his third season with the Panthers on Sept. 5 at Hampton University.