Personality: Dr. Rodney P. Gaines
1/10/2020, 6 a.m.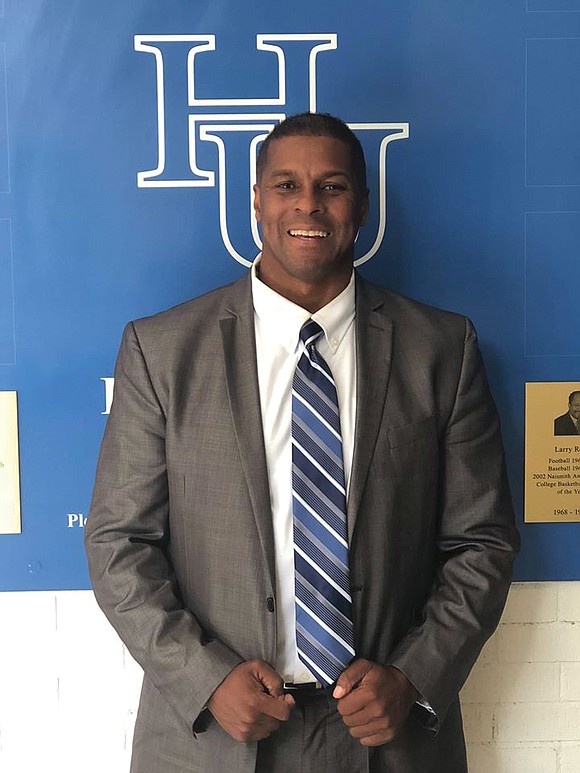 Dr. Gaines cites a highly structured schedule as key to how he balances his work and his passtion. He starts with pre-dawn weight training and jogging that flows into full days teaching Hampton University students and nights doing security work or preparing healthy foods. The packed schedule keeps him active and energetic, while setting a good example for those he instructs.
"I tell my students, 'If you can't do it, you can't teach it,' so I feel obligated to be in the best shape for my students," Dr. Gaines says.
Dr. Gaines is preparing now for the AAU World Bodybuilding and Fitness Championships in October.
"I know a lot of people are looking and watching to see if I'm going to put all that weight back on," Dr. Gaines says, "so I've got to be Mr. Virginia every day now."
But Dr. Gaines doesn't seem too worried by those expectations. He says the decades have given him a great amount of "perseverance and discipline" and a philosophy he often imparts to his students: "Stay the course and eventually the fruit of your labor will come forth."
Meet a true champion and this week's Personality, Dr. Rodney Perry Gaines:
Date and place of birth: June 6 in Richmond.
Current residence: Norfolk. Occupation: Assistant professor of kinesiology at Hampton University, and part-time armed security officer for Guardus in Virginia Beach.
Latest honors: I won the titles of Mr. Universe in the American Natural Bodybuilding Federation's Natural Universe Championship in December in Key West, Fla. I won in the Male Open Bodybuilding for all age groups and in the Men's Bodybuilding Masters for my age group of 50 and older.
Community involvement: I serve on the bodybuilding and fitness special interest group for the National Strength and Conditioning Association. I also run marathons for charity.
Education: Bachelor's in business finance, 1989; master's in physical education, 1996; and Ph.D. in education, curriculum and instruction, all from Virginia Tech.
Family: Single, with one brother, Wayne Gaines, and three sisters, Sharon Washington, Glenda Holmes and Darlene Dillard.
Why I became a teacher: I decided during my master's studies at Virginia Tech, where I taught weight training for the school. I enjoyed helping others learn and I enjoyed the authentic approach of demonstrating, modeling and helping others to learn a lifelong skill. Dr. Don Sebolt, my professor at Virginia Tech, influenced me the most, although we were exact opposites. He was a Caucasian who drove a Harley-Davidson, threw darts and was totally personable. He took time with me during the 1990s when I was one of the few African-Americans in the master's and doctorate program in this field at Virginia Tech. He gave me the confidence to make it through.
Teaching philosophy: I believe in starting class with a scripture and devotion. I also believe that you have to incorporate technology at every opportunity possible. I often tell my students, "If you can't do it, you can't teach it." My philosophy stands behind a John Maxwell quote:"Don't just let your learning lead to knowledge, but let your learning lead to action."