Utility giants abandon natural gas pipeline plans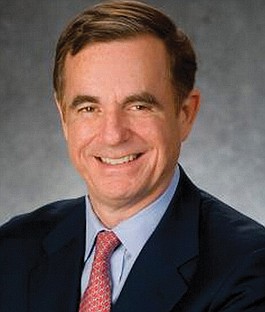 The rural tranquility of Union Hill — a community that newly freed slaves built in Buckingham County after the Civil War — is no longer facing disturbance from a giant, noisy natural gas compressor.
Endangered species and other wildlife no longer face the threat of habitat disruption.
In a huge victory for environmental groups and civil rights and environmental justice advocates, two big utility companies have abandoned their effort to build a 600- mile natural gas pipeline, plus compressors, through West Virginia, Virginia and the Carolinas after the legal fights and soaring costs proved too much.
Catching everyone by surprise, Dominion Energy and Duke Energy, the two largest electric utilities in Virginia and North Carolina, respectively, announced Sunday they are giving up on developing the Atlantic Coast Pipeline and are making development of solar, wind and other clean energy their priority.
The announcement brought an end to a project that had been in the works for years, but had been brought to a standstill as a result of court rulings rejecting previously approved permits.
The reaction of the Virginia Conservation Network appeared to sum up the view of pipeline opponents, which included the NAACP, the Sierra Club and a wide range of groups.
The "announcement brought an end to eight years of environmental violations, vacated permits and strong resistance from communities across the Commonwealth," VCN Executive Director Mary Rafferty stated. "This shows that Virginia is at the end of the fossil fuel era and well on its way to powering our homes and businesses with 100 percent clean energy.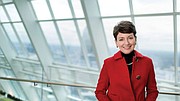 "Thanks to policy wins such as the Virginia Clean Economy Act and the Environmental Justice Act that passed the General Assembly this year, projects like the ACP that contribute to climate change and take advantage of low-income communities and communities of color are simply no longer viable," she said.
In a joint statement, top executives of both utility companies, Thomas F. Farrell II of Dominion Energy and Lynn J. Good of Duke Energy, pointed to a May 28 ruling in a Montana federal court as the final straw.
In a case involving the Keystone XL pipeline, Chief U.S. District Judge Brian Morris threw out the U.S. Army Corps of Engineers' permit program for failing to consider harm to endangered species — a decision that impacted that project, the ACP and similar projects that needed the corps' permission to cross rivers and streams.
According to the utility executives' statement, that ruling and an appellate court's follow-up refusal to prevent the decision from taking effect, threatened the "economic viability" of the ACP, whose estimated cost already had ballooned from $4.5 billion to around $8 billion.
In addition to dropping the project, Mr. Farrell also announced that Dominion Energy is getting out of the natural gas business and is selling virtually all of its pipelines, storage units and other assets to an energy subsidiary of Warren Buffett's Berkshire Hathaway Inc. The price: $9.7 billion.
Dominion is to gain $4 billion in cash and transfer $5.7 billion in debt to BH Energy, including the debt incurred on the abandoned pipeline.
Dominion's board already has decided to spend $3 billion of the cash infusion to buy back company stock in a bid to pump up the price to benefit shareholders rather than invest in modernizing its electrical grid.
Ken Schrad, spokesman for the State Corporation Commission, which regulates Dominion's electrical operations in Virginia, stated the commission has no authority over the company's unregulated activities, such as gas transmission or on how it spends money earned from those activities.
Meanwhile, developers of the separate Mountain Valley Pipeline that also seeks to bring natural gas from West Virginia into Virginia and North Carolina are vowing to press on despite the legal tangles. Dominion expects to buy gas from that pipeline if it is ever completed.