Help for women in addiction to expand with new CARITAS center in South Side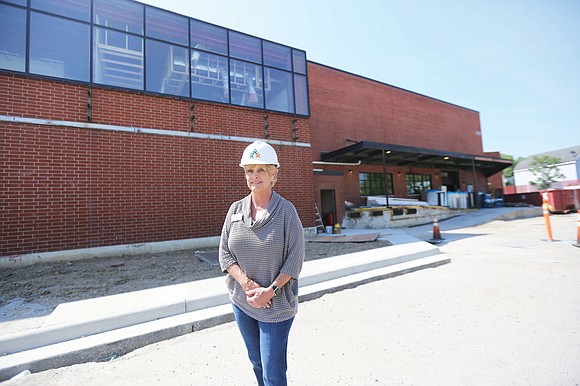 In a bit more than two months, Richmond will have a new shelter and treatment center for women struggling with addiction and homelessness.
Four years in the making, the new CARITAS Center is heading to completion in a former tobacco factory at 2220 Stockton St. in South Side. When it is opened in mid-to-late September, it will rank as the largest women's shelter in the Richmond area.
Supported by $12 million in tax credits and more than $15 million in donations, the $27 million project will provide a multifaceted operation to shelter and enable women to kick their habits and gain training to quickly become employed.
The total cost includes the $1.5 million CARITAS spent to buy the building in 2016 and the estimated $600,000 in increased costs the organization will face in the first year to operate the building.
The building will be the new home of CARITAS, the area's largest shelter program for the homeless, and include a 28-bed emergency shelter for women, a 120-bed treatment program to help female addicts attain sobriety and a workforce training program to help them get on their feet.
In addition, the nonprofit's furniture bank, which annually helps about 800 low-income families furnish their homes, will take up about one-third of the renovated building.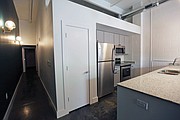 Along with CARITAS offices that for the first time will be under one roof, the complex will include 47 rental units, mostly for graduates of the program, but with at least 15 units available for men and community members seeking sober living units.
The new rental units will replace houses typically rented by CARITAS to provide sober living, primarily for men. The new rental units will enable the organization to give up paying other owners and to add another stream of revenue.
CARITAS also will sell its current headquarters on High Street in North Side once it consolidates.
Karen J. Stanley, who has led CARITAS for 20 years, has her fingers crossed that the move-in can begin soon after Labor Day. The executive director is proud that the project is coming together to add much needed service space at a time when the community is grappling with pandemic-fueled crises involving eviction and homelessness, and during a period when other treatment programs are struggling to serve addicts as a result of COVID-19.
"I believe this development represents good news for the community," Ms. Stanley said.
It is unclear how much impact the pandemic and the rules for masks and social distancing will have on the planned programming.
To Ms. Stanley, the building is ideal and seemed to be "meant for us." CARITAS bought the vacant structure four years ago from a development company that architects H. Louis Salomonsky and David J. White are involved with. Philip Morris closed its blended-leaf operations in the building more than 20 years ago.
With 150,000 square feet, the building has enough room to house all of the programs as well as previously scattered CARITAS employees. It is surrounded by other commercial operations.