New RPS HR director comes from system with similar challenges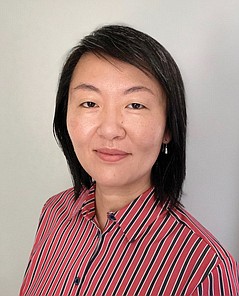 Sandra Lee has her work cut out for her.
As the new chief talent officer, also known as human resources director, for Richmond Public Schools, she will be working hard to fill about 88 vacant teacher positions before the classes begin online this fall.
The number of teacher vacancies has been fluctuating because of the coronavirus pandemic. And recruiting and retaining teachers will be one of her main goals, even with the pandemic aside.
But Ms. Lee, who officially started on July 1, takes it all in stride.
"At this time last school year, RPS was well over 150 vacancies," she said. "There is progress being made with recruiting and hiring."
She said teacher prospects are waiting to learn about reopening plans. They also are waiting on the most competitive offers – salary, benefits and technology – during a time when there is a teacher shortage nationally.
RPS Superintendent Jason Kamras said Ms. Lee initially will conduct focus groups and make herself available to teachers as they share their perspectives. She also will create a way for teachers to inform the administration of any health issues during the pandemic, allowing them to receive support they need to be safe, healthy and successful instructors.
Mr. Kamras said he also plans for Ms. Lee to join various committee Zoom conferences with the school reopening planning committee and the Teacher Advisory Council, to name a few, that will give her an opportunity to interact directly with teachers.
She also will lead RPS' transition from their current HR computer system to a more modern human resources information system.
The school district's top HR position has been vacant for more than six months.
Ms. Lee "has had a combination of professional experience as she has worked with urban education as well as with children living in poverty," Mr. Kamras said.
She comes to Richmond from New Mexico, where she was the director of human resources at Gallup-McKinley County Schools just outside of Albuquerque. About 80 percent of its students were from the Navajo Nation and the Zuni Pueblo.
"The school system she served has many of the same challenges as RPS," Mr. Kamras said.
She worked as a teacher and a principal both in New Mexico and with the San Francisco Unified School District. She has a bachelor's in cultural anthropology from the University of Pennsylvania, a master's in curriculum and instruction from Arizona State University and a master's in educational administration from Eastern New Mexico University.
Additionally, she is a practicing mediator and a Society of Human Resource Management senior certified professional. In an interview, Ms. Lee said Richmond's Dreams4RPS strategic plan is one of the most ambitious equity plans in the nation for improving schools and education.
"I feel really fortunate and humbled to be part of this team," she said. "I believe all students are looking for really meaningful and relevant opportunities to learning, especially now during the coronavirus challenges."
She said she chose Richmond, a place she has visited in the past to see family and friends, "because of the district's clear commitment to equity in student learning so students can thrive in school and beyond.
"I feel this is the right place at the right time, especially for raising my two young daughters, Ayuna, 5, and Zeniya, 8."
Both will be RPS students.
She said she and her husband, Zachary Cress, believe Richmond is a great area to raise a young family. And she plans to do everything possible to make schools effective and meaningful for students.
"I want them to learn and thrive," she said.