Out: Richmond School Board accepts resignations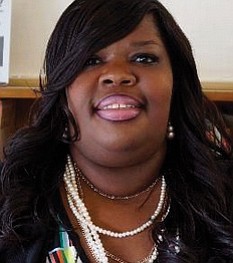 The Richmond School Board accepted the resignations of former Carver Elementary School Principal Kiwana Yates and five other school employees named by state officials as part of a cheating ring at the school.
Following a closed session Monday night, the board voted to accept the resignations of former Assistant Principal Fay Joyner and teachers Evette Cartwright, Kayiesha Golds, Chireda Cotman and Betty Alexis.
A board member said at least three additional resignations are expected.
A report by the Virginia Department of Education released by Richmond schools officials last week alleged that Ms. Yates orchestrated a cheating ring to ensure students at the Leigh Street elementary school scored high on state Standards of Learning tests.
The state investigation was launched earlier this year after "testing irregularities" were discovered, chiefly that a majority of Carver students who passed reading and math SOLs in fifth grade were unable to pass SOLs once they entered middle school.
According to the 34-page VDOE report, Ms. Yates gave special perks to a small, compliant group of teachers who monitored the tests and inappropriately coached or provided signals to the students so they would mark the correct answers.
Superintendent Jason Kamras said last week that Ms. Yates, who was removed as principal in June yet remained an employee of Richmond Public Schools, and others involved would not return for the upcoming school year.
"We allowed them to resign to avoid protracted legal battles which would have cost the school system a great deal of time and money," Mr. Kamras stated in an email Wednesday to the Free Press when asked why those involved weren't fired.
"Moreover, we want Carver students, families and staff to be able to move forward, not be mired in ongoing legal action about the past."
Mr. Kamras also reiterated his position on unethical professional behavior: "If you cheat, you can't work at RPS."
That stance was supported by School Board Chair Dawn Page.
"RPS will not tolerate testing improprieties," the 8th District representative said. "Our children deserve only highly ethical and enriched learning environments where instructors are responsible and demonstrate integrity."
Mr. Kamras also said he will recommend that the state revoke the teaching licenses of those involved.
Board member Jonathan Young, 4th District, said the RPS administration anticipates that Carver teachers Valencia Davis, Marlin Osborne and Nicole Lacy, who also were named in the VDOE report, will tender their resignations by the board's next meeting on Aug. 20.
He is optimistic about the matter's resolution because, he said, it sends a clear signal to parents and the rest of the community that RPS will be transparent and expeditious in dealing with these issues.
"It should be clear for everyone in Richmond that if education professionals have engaged in unethical, immoral or unlawful behavior in the past, RPS has put them on notice," Mr. Young said.
"I think this is a testament to Superintendent Kamras' character in taking these concerns very seriously," said board member James "Scott" Barlow, who represents the 2nd District that includes Carver Elementary.