Personality: Martha Franck Rollins
Spotlight on board chair of Coming To The Table RVA
7/23/2020, 6 p.m.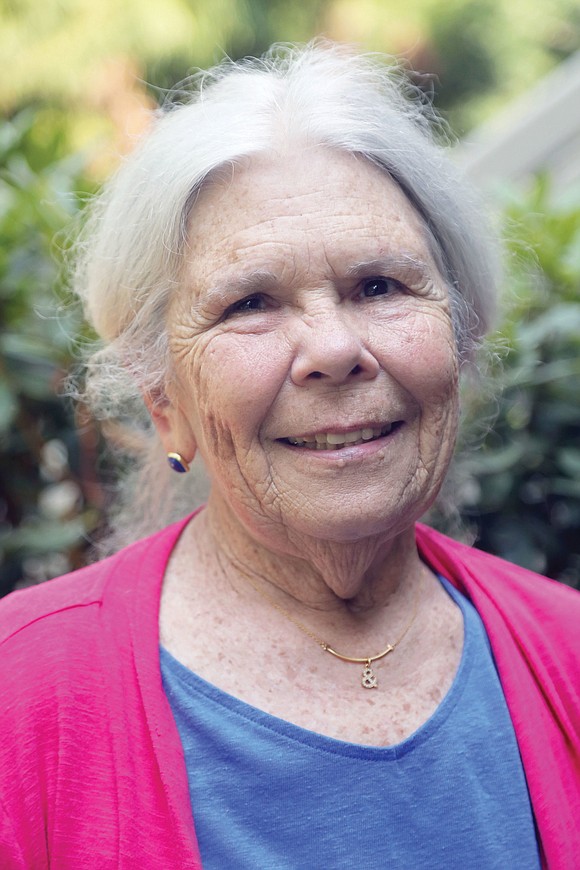 From growing up on Plantation Road in segregated Martinsville to co-founding a nonprofit striving to confront and heal the legacy of slavery and racism, the life of Martha Franck Rollins has been long, eventful and transformative — and it's far from its final chapter.
Mrs. Rollins, 77, serves as board chair of Coming To The Table RVA, the Richmond branch of the national Coming to the Table organization that focuses on racial justice and equality. It's just one of many roles she has taken on during a life that began immersed in a "Lost Cause" ideology.
"We seek to move our city toward justice, compassion, mercy and forgiveness, love, peace and nonviolence," Mrs. Rollins says.
CTTT RVA was started in 2014 by Mrs. Rollins and Danita Rountree Green after several "listening lunches" that brought together their Black friends and white friends to discuss race and racism.
"We heard about the na- tional group, liked its approach of truth in history, intention- ally connecting across racial divide, taking steps to heal generational trauma and tak- ing actions to change systems and stories," Mrs. Rollins says. "And so we began to share our stories."
CTTT RVA has become the largest of 42 local Coming To The Table groups across the nation. It also is the only local chapter formally incorporated as a nonprofit organization. Mrs. Rollins and Ms. Green served as co-CEOs of the non- profit until earlier this year.
CTTTRVA's work focuses on multiple pillars that "provide stability for our mission of racial healing," according to Mrs. Rollins. Its activities include "circles," focused on movie and book discussions, monthly dinner gatherings, as well as circles centered on reparations, food and hospitality. Special monthly events and various occasions are held throughout the year at area museums and the Library of Virginia.
In typical times, some of these events attract 200 to 400 people from the community. But with COVID-19, the circles meet via Zoom to continue their work. A second book circle is set to launch next month. Local churches and organizations have reached out to CTTT RVA to assist them in talking about race.
Mrs. Rollins sees this as evidence of a "hopeful" racial climate that has driven many white people to greater awareness and action when it comes to racial inequality.
For Mrs. Rollins, who knows first hand the journey to recognizing and fighting structural racism, it's a different and dif- ficult path to take, but one that doesn't have to be walked alone and will pay great personal and community dividends.
"We'd love to hear your story," Mrs. Rollins says. "Together, we can work to heal the deep wounds of enslavement and racism."
Meet a relationship builder and seeker of truth and racial justice, and this week's Personality, Martha F. Rollins:
No. 1 volunteer position: Board chair, Coming To The Table RVA (2020-2021).
Previous volunteer positions: Founder and CEO of Boaz & Ruth from 2002 to 2013.
Date and place of birth: March 22 in Martinsville.
Current residence: Richmond, near Thomas Jefferson High School.