The R-word: How the Washington NFL team's name came to be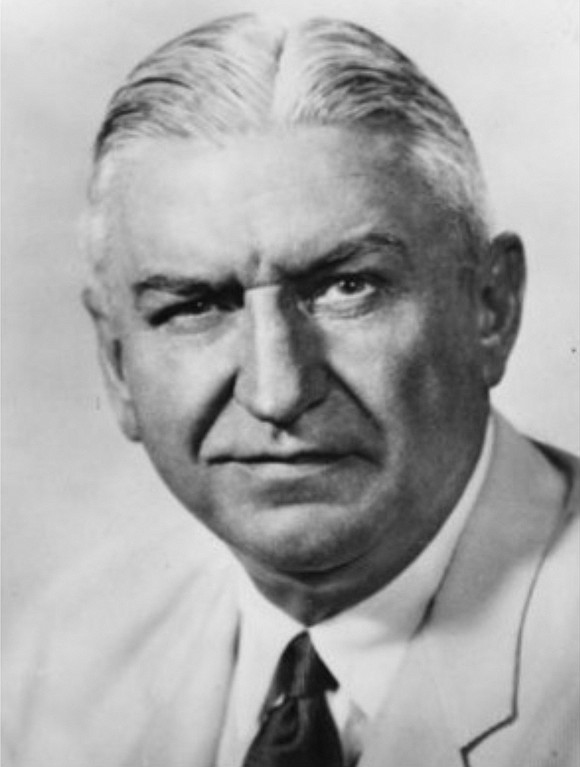 George Preston Marshall was a hateful bigot when it came to African-Americans.
Yet he seemed to have an affection for Native Americans.
Which brings us to the R-word.
The NFL franchise in Washington recently bid a long-overdue adieu to its derogatory and offensive team name.
Most agree now the R-word had to go. But how did it ever become the team's moniker?
In 1932, Marshall headed a group of investors who purchased the Boston Braves as an NFL expansion franchise. The team was called the Braves because it played at Braves Field, sharing a facility in New England with the Boston Braves baseball team.
The football Boston Braves went 4-4-2 in 1932 and Coach Lud Wray was let go. That opened up the coaching door for William Henry Dietz, who was nicknamed "Lone Star" and claimed to be part Sioux.
However, a series of articles in 2004 in Indian Country Today exposes Dietz as a white man masquerading as a Native American. An article published in 2013 in Montana: The Magazine of Western History also details Dietz's background, his various claims about his heritage throughout his life and an FBI investigation and legal prosecution in Spokane, Washington, in June 1919 based on his assertions about his bloodline.
Dietz had been a highly successful coach at Haskell Indian Nations University in Lawrence, Kan. Before that, he played beginning in 1907 with the great Jim Thorpe at Carlisle Indian Industrial School in Pennsylvania, until 1912 when he became an assistant to Carlisle's noted Coach Glenn "Pop" Warner.
Both Haskell and Carlisle were national powerhouses at the time.
To avoid confusion with the baseball team in Boston, the Boston Braves football team changed its name to the R-word when it moved across town in 1933 to Fenway Park. The Boston Braves baseball team later moved and became the Atlanta Braves.
It also helped from a financial standpoint that the football team's name change was to a similar Native American name so that Marshall could maintain the same uniforms using the same Indian head logo.
Marshall passed on such names as "Indians" and "Warriors" because he deemed them too common. Another factor may have been alliteration. The football team shared Fenway Park with the Boston Red Sox. The R-word kind of went along with Red Sox.
Coach Dietz did not come alone to Boston. Three Native American stars from his Haskell teams also joined the roster. They were Louis "Rabbit" Weller, "Chief" Larry Johnson and John Orien Crow.
At Haskell, the team played what many described as "Indian football," a more wide open and flamboyant style that appealed to Marshall. Haskell had been regarded as the "Powerhouse of the West" while taking on the likes of Texas and Nebraska.
Several others from Haskell were invited for a tryout but did not make the final cut.
Dietz's farewell season at Haskell in 1930 produced a 9-1 record and national ranking.
Marshall considered it a major coup to sign the highly regarded coach.