The R-word: How the Washington NFL team's name came to be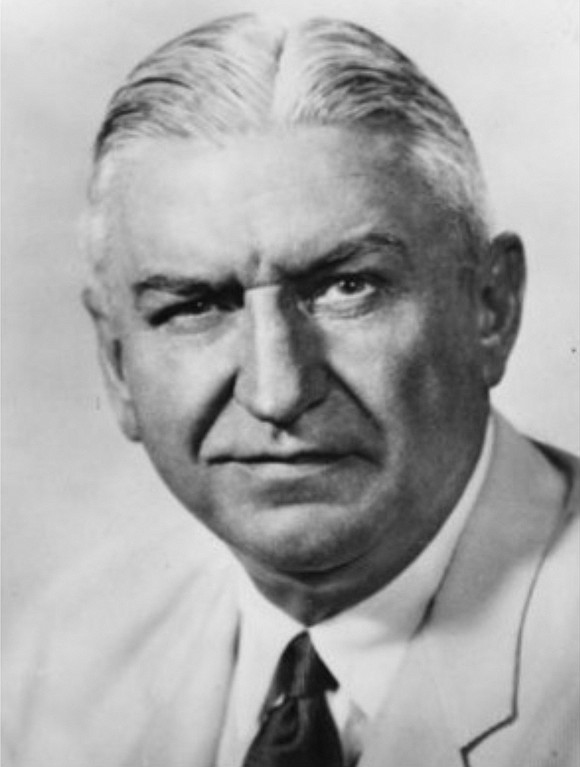 The NFL was just getting started in those days and selling tickets wasn't easy. College football remained far more popular.
To spark interest in the Boston team, Marshall played up the Native American image. Dietz went so far as to wear a full Native American headdress for the first home game.
Others on the team, Native American and Caucasian alike, were asked to appear in full Native American regalia for promotional photos.
Marshall also may have been influenced to choose the name by the 1929 Paramount Studios movie by the same name that was filmed in innovative Technicolor and depicted Native Americans in a favorable light.
Under Coach Dietz, Boston went 5-5-2 in 1933 and 6-6 in 1934. He left after two seasons and the entire franchise moved to Washington in 1937.
In D.C., Marshall's true colors regarding race came into focus. Washington was last franchise in the NFL or the NBA or MLB—to integrate and hire African-American players in 1962.
And even then, the move to integrate came grudgingly and may not have happened if the team hadn't moved into taxpayer-funded D.C. Stadium, later renamed Robert F. Kennedy Stadium. Relentless pressure had been placed on Marshall by the Washington Post and the federal government, specifically U.S. Secretary of the Interior Stewart Udall. The team played in D.C. in the privately owned Griffith Stadium, along with the Washington Senators baseball team. Marshall, who died in 1969, was inducted into the NFL Hall of Fame in 1963. He maintains that honor, but his name recently was deleted from Washington's Ring of Fame at FedEx Field, where the team currently plays in Landover, Md.
Marshall, a native of West Virginia, was born in 1896 and stuck in his ways. He feared flying and never learned to drive.
He did much to promote professional football in Washington and turn the franchise into a highly successful business venture with a legion of loyal fans.
He has a list of "good deeds" to his credit, but picking the R-word as the team's name isn't on it.