VSU may have to repay up to $12M for alleged misuse of federal grant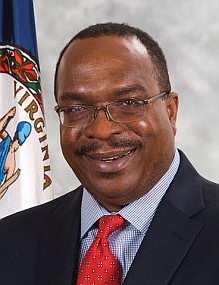 Virginia State University may have to ante up for a financial problem that appears to be growing.
While the school is on track to close a potential $26 million hole in the current budget that went into effect July 1, VSU still faces a potential $12 million bill for allegedly improperly spending federal and state funds earmarked for the College of Agriculture's extension and research programs.
For some, there is concern that the issue could affect VSU's ability to meet some of the standards set by the school's accrediting agency, the Southern Association of Colleges and Schools, and possibly bring on a SACS review.
Kevin Davenport, VSU's vice president of finance, so far has acknowledged only that VSU "owes approximately $2.47 million to NIFA (the National Institute of Food and Agriculture), which relates to the results" of past audits dating back six years.
That money is now due, according to NIFA officials.
Mr. Davenport advised the VSU Board of Visitors at a recent meeting that the matter is on hold because of the pandemic, but he is to meet with NIFA officials in October to discuss repayment.
However, internal VSU documents the Free Press obtained show that the $2.47 million repayment, accumulated between 2014 and 2017, could just be the tip of the iceberg.
The documents indicate that in fiscal years 2017, 2018 and 2019, VSU did not follow guidelines in spending $4.8 million in NIFA grant funds. The documents state that amount also must be repaid.
Fiscal years run from July 1 to June 30 at VSU.
The documents also indicate VSU would need to repay NIFA a total of $7.28 million for money that was spent for items between fiscal 2014 and fiscal 2019, including the $2.47 million that Mr. Davenport disclosed.
In addition, the documents indicate VSU separately needs to refund $4.26 million in state funds that were used to provide the required match of NIFA funds from fiscal year 2015 through fiscal year 2019.
The problem since 2017 primarily relates to VSU's creation of the Center for Agricultural Research, Engagement and Outreach in the College of Agriculture to expand its footprint.
Dr. G. Dale Wesson, VSU's vice president for research and eco- nomic development, established the center. He has not responded to a request for comment.
The documents show the center relied on NIFA grant funds and state matching funds to pay salaries and award grants to support various research projects in fiscal years 2017-18 and 2018-19.
However, the center's use of those federal and state funds was not allowed under the terms of the NIFA grant, including money used for salaries.
That was the finding of Dr. M. Ray McKinnie, director of VSU agriculture extension, and Dr. Wondi Mersie, associate dean of agriculture and director of research/interim extension administrator, the documents state.
In 2019, Dr. McKinnie and Dr. Mersie reviewed the center's work and reported the situation to VSU President Makola M. Abdullah, who shut down the center, according to the documents.
Adding to the problem, the documents indicate VSU has not submitted required financial reports to NIFA for fiscal years 2018 and 2019, and NIFA is threatening to cut off VSU's access to cur- rent NIFA funds until they receive the reports. The internal documents indicate that as of mid-May, VSU has not started preparing the reports.
Mr. Davenport told VSU's board that he was not clear why so much of the university's spending did not meet NIFA criteria. He said he plans to meet with Dr. McKinnie and Dr. Mersie to find out.
"It's a complicated issue," Mr. Davenport told the board. But "it needs to be addressed."