Henrico, Chesterfield able to reopen under Phase Two of COVID-19 plan
George Copeland Jr. | 6/4/2020, 6 p.m.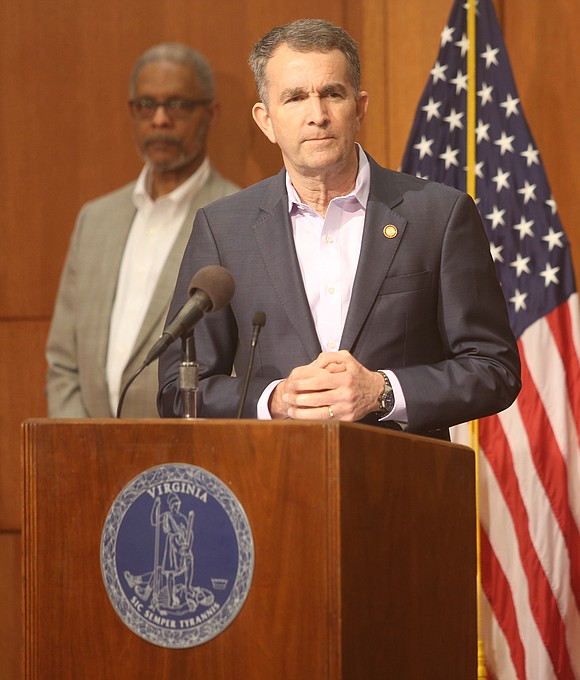 Restaurants in Henrico and Chesterfield will be able to open Friday for limited indoor dining, along with gyms, museums, zoos, botanical gardens and sports facilities as most of the state enters Phase Two of Gov. Ralph S. Northam's reopening guidelines during the COVID-19 pandemic.
The governor announced the progression of the state's reopening during a news conference Tuesday, in which he said Richmond and Northern Virginia will remain under Phase One because of their delayed schedule. Accomack County on the Eastern Shore, he said, has not yet moved to the first phase because of its still high infection rate from the coronavirus.
Phase Two reopening will allow gatherings of up to 50 people, with restaurants able to operate indoor dining at 50 percent capacity, and indoor classes and workouts in gyms and fitness centers at 30 percent capacity. Public places like zoos, museums, botanical gardens and sports facilities also will be allowed to reopen with certain restrictions, Gov. Northam said.
Restrictions remain in place, however, with swimming pools able to open only for exercise and swimming instruction, and no shared equipment allowed for outdoor sports.
Businesses seeking to operate under Phase Two must follow a number of social distancing guidelines, including clear signage and communication on physical distancing in areas people may gather, encouraging telework when possible and spreading out workstations when it isn't, and limiting the length, attendance and amount of in-person gatherings like conferences and training meetings.
In addition, face coverings or masks are still required in public buildings under Phase Two, while Virginia's state of emergency, which was to end on June 10, was extended indefinitely.
Gov. Northam also cautioned that, at this point in the pandemic, risks from the coronavirus still persist and that isolation remains a valid and valuable option for residents as localities adapt to the newest status quo.
"We are still safer at home," he said.
On Wednesday, the number of positive COVID-19 cases in Virginia had risen to 46,239, hospitalizations to 4,884 and deaths to 1,428, according to the Virginia Health Department.
As of Tuesday, African-Americans made up 14 percent of cases and 20 percent of deaths in which racial and ethnic data was available, while Latinos comprised 32 percent of cases and 9 percent of deaths.