Richmond ramps up efforts for coronavirus testing, small business assistance
George Copeland Jr. | 5/21/2020, 6 p.m.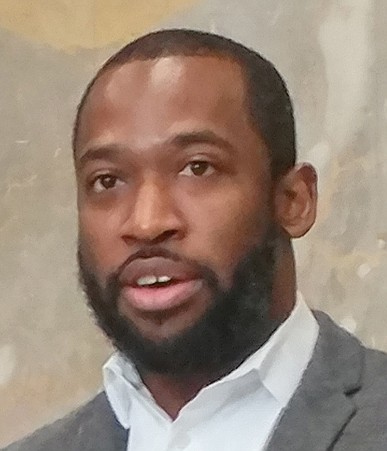 The City of Richmond will be working during the next week to expand COVID-19 testing for highly vulnerable residents and helping small businesses in a major way, even as surrounding counties and most of the state continue to reopen businesses and non-essential services under limited rules.
On Tuesday, Mayor Levar M. Stoney announced a stepped up coronavirus testing initiative with support from the Virginia Department of Health that will include at least three events each week to be held around the city.
The testing will take place at a mix of previous testing sites and new locations, with a continued focus on high-risk communities.
"This is an unprecedented challenge and we must respond with unprecedented innovation," Mayor Stoney said during a news conference held at Diversity Richmond in North Side. As he spoke, people wearing face masks and keeping a 6-foot distance from one another began lining up outside the building waiting for COVID-19 testing to begin at 10 a.m.
More than 600 people have been tested at six different sites during the past four weeks, according to Dr. Danny T.K. Avula, head of the Richmond and Henrico County health districts. He said city and health officials want to increase that number. The data collected from the testing events will help determine the city's plans and reopening timeline.
The City of Richmond, Accomack County and about a dozen cities and counties in Northern Virginia requested and were granted permission by Gov. Ralph S. Northam to delay entry into Phase One of the state's reopening plan, "Forward Virginia."
Most localities, including Henrico, Chesterfield and Hanover, began the reopening process on Friday, May 15, when restaurants were allowed to open their outdoor seating areas at 50 percent capacity, places of worship could reopen using 50 percent of their seating capacity and personal grooming establishments such as hair salons and barbershops were allowed to open under health and safety requirements.
Gov. Northam announced on Monday that the beaches at Virginia Beach and contiguous First Landing State Park will open Friday, May 22, to swimming and sunbathing, but no group sports and activities.
Under an agreement with the City of Virginia Beach, Gov. Northam said parking at the oceanfront will be reduced by 50 percent, enhanced cleaning of public areas will take place and a team of ambassadors will help remind people to wear face masks, socially distance and not congregate in large groups.
Other beaches around the state will remain on a limited schedule of being open only for fishing and exercise, he said.
The governor warned that the tougher restrictions will be reinstated if people fail to heed the guidelines. "If people swarm the beaches," Gov. Northam said, "then we will close them. You must be responsible," Gov. Northam said.
Mayor Stoney's request to delay Richmond's reopening until at least May 28 was made after health data from the state showed a continuing increase in the percentage of positive COVID-19 cases in the city.
Since last Thursday's request, the city's positive percentage rate rose from a seven day average of 16.5 percent to 23.5 percent. As of Wednesday, the Virginia Department of Health confirmed 835 positive cases of the coronavirus in Richmond and 19 deaths.
Statewide, officials reported on Wednes- day 32,908 positive cases of the coronavirus with 1,074 deaths.
Dr. M. Norman Oliver, the state health commissioner, also reported that African-Americans make up 5,082 of the cases and 226 of the deaths statewide. That equates to 23 percent of the cases and 24 percent of the deaths for which racial and ethnic data is available, he said.
Virginia's Latino community also is disproportionately represented in the number of cases and deaths from COVID-19. According to Wednesday's data, Latinos comprised 10,167 of the positive cases, or 46 percent, and 87 deaths, or 10 percent of the deaths statewide.
Mayor Stoney also announced that 500 face masks and bottles of hand sanitizer will be given to members of Richmond City Council for distribution in their districts. Last week, efforts began in the city to distribute 20,000 face masks and 20,000 bottles of hand sanitizers provided by the state.
The Stoney administration also is assisting restaurants with outdoor seating possibilities to offer safe outdoor dining during reopening. The mayor asked City Council to work with merchants and neighborhood associations to help facilitate the opportunity for expanded patios with room to maintain social distancing.
"Moving forward, it's important to make sure that our reopening is safe and equitable," Mayor Stoney said. "When we reopen — and we will reopen — it will be done safely, with all Richmonders in mind."
Gov. Northam also announced Monday the creation of an education work group to create recommendations on how to safely reopen schools and colleges in Virginia. The task force is made up of parents, teachers, college presidents, state officials, special education advocates and others from public and private schools across Virginia under state Secretary of Education Atif Qarni.
"It's a nexus to bring the early childhood stakeholders, K-12 and higher ed all together to communicate what they're working on" Mr. Qarni said. "In the coming weeks, once those plans are ready, we'll put them in front of the governor."