City to open Friday at a 'slow and steady pace'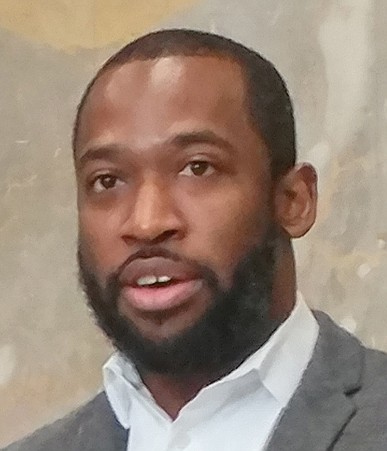 Even with the coronavirus still causing sickness and death, Richmond is finally set to reopen, though gingerly and in a limited fashion, under what the state terms Phase One. It will be far from business as usual.
Mayor Levar M. Stoney, whose request for a modified reopening was rejected by Gov. Ralph S. Northam, flashed the green light Wednesday for private businesses, public operations and churches to reopen cautiously under state guidelines.
On Friday, May 29, most currently shuttered businesses — notably restaurants, retail stores, barbershops and beauty salons — will be able to unlock their doors and serve customers again, though under restrictions that include encouraging customers to wear face masks and limiting the number of patrons.
Restaurants and breweries also can offer only outdoor seating, while personal grooming shops must offer appointment- only service. Movie theaters, concert halls, bowling alleys and other entertainment and amusement venues will remain closed for now.
Then on Monday, June 1, City Hall and other city buildings will reopen, though with limited access.
For example, at City Hall in Downtown, only people with face coverings will be able to enter to pay bills, vote absentee and conduct other business solely on the first floor, officials said. Upper floors still will be off limits to the public. All city employees, including those who have been working from home, will be issued face masks.
Mayor Stoney said he felt able to move forward as a result of Gov. Northam's order on Tuesday requiring everyone entering public buildings, using public transit or going into businesses to wear masks or some kind of covering. That order, which Mayor Stoney urged the governor to impose, is effective statewide Friday.
The opening of City Hall will bring an end to free parking at metered spaces in Downtown and other monitored parking spaces within the city, officials noted, and people who do not pay could be ticketed.
City officials also said that Richmond recreation centers and pools will remain closed for the time being. So will the Richmond Public Library system, which will, for now, remain primarily a virtual operation providing internet and computer-based access to books and other materials.
However, officials said patrons will be able to use drop boxes to return books and other items beginning Wednesday, June 3, and will be able to have contactless pickups of reserved items at that time as well.
Library entry and programming will remain closed until at least Wednesday, June 10, and possibly until later phases of reopening, officials said.
Despite continuing concern about COVID-19, Mayor Stoney believes the data and other indicators show enough progress has been made to begin reopening.
"When I look at the picture in totality, given the added tools at our disposal, the current trends in our local data, I believe that Richmond can cautiously move into Phase One," he said.
Among other things, he and Dr. Danny Avula, director of the Richmond City Health District, noted area hospitals have plenty of capacity to deal with the small percentage of those with the coronavirus who become seriously ill.