Thousands of protesters hit the streets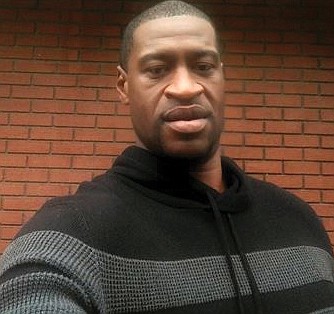 A white Minneapolis police officer's killing of 46-year-old George Floyd by kneeling on his neck for nearly 9 minutes was the final straw.
Outrage over the death May 25 of Mr. Floyd has flowed through the streets of Richmond and cities across the country and around the world.
Huge throngs have turned out for nightly protests and marches — some of which have been marred by violence, looting and battles with police — triggered by fury over the Memorial Day slaying of the club security guard who was arrested for allegedly passing a phony $20 bill.
It hasn't mattered that the officer, Derek Chauvin, and three fellow officers who did not intervene to save Mr. Floyd were immediately fired and that Mr. Chauvin is charged with second-degree murder. The three other officers were charged Wednesday with aiding and abetting second-degree murder.
It hasn't mattered that, almost universally, police chiefs, including Richmond Police Chief Will Smith, condemned the actions of the four officers after viewing the viral cell phone video that showed Officer Chauvin kneeling on Mr. Floyd, whose last words included, "I can't breathe."
There has been an outpouring of fury not seen since the 1968 assassination of civil rights icon Dr. Martin Luther King Jr. led to upheaval in 100 cities. Cries of "No justice, no peace" and "Black Lives Matter" have been heard during the last week in cities in all 50 states and at least 20 cities around the world.
But it was not just black people who responded. The diversity of protesters was noticeable, with white and Latino people making up a large percentage of participants.
"It's all of our fight," said Army Reservist Malachai Johnson.
However, some people did not go unscathed. At least 6,000 people were reported arrested during the first six days of protests, at least six people have been killed and dozens of police reportedly have been injured, with at least one death.
In multiple states, including Virginia, the National Guard was mobilized to support police to quell weekend violence as numerous cities, including Richmond, reported buildings and cars burned and stores looted.
Richmond was among the places that imposed curfews. The 8 p.m. curfew led to 233 arrests in Richmond on Sunday night — at least half of which were of people who reportedly live outside the city. Police backed off making such arrests after magistrates and the Richmond Justice Center were overwhelmed in processing so many. Some detainees waited 15 hours or more to be processed.
The city police also backed off after the curfews failed to deter people from protesting late into the night, keeping more of an eye out for people seeking to do damage. Early Wednesday, police reported arresting at least seven people with handguns and fire-making accelerants who had been part of earlier protest marches. The curfew expired at 6 a.m. Wednesday, and city officials did not seek to extend it.
The protests also brought attention to the deaths of Mr. Floyd and other African-Americans, including Ahmaud Arbery, whom white vigilantes killed on Feb. 23 as he jogged outside Brunswick, Ga., and Breonna Taylor, an EMS worker whom Louisville police officers killed on March 13 during a mistaken raid.