GRTC to offer free rides through June 2021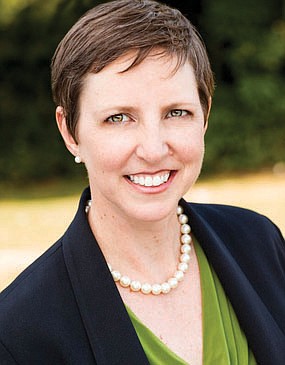 GRTC, which eliminated fares in March, will continue free rides on the Pulse bus rapid transit system, regular buses and CARE vans through at least June 30, 2021. For now, riders still will be required to wear face coverings.
The decision was included in the transit company's $72.8 million operating budget the GRTC board of directors approved Tuesday for the 2020-21 fiscal year that begins July 1.
Julie Timm, GRTC's chief executive officer, told the board that GRTC expects to be able cover the loss of fare revenue using about $29.7 million in federal CARES Act funding for increased costs due to the coronavirus.
The company already is using $3.6 mil- lion in CARES Act and state relief funds to fill a budget hole in the current 2019-20 budget that will end June 30.
It is unclear whether the newly approved 2020-21 budget incorporates possible salary hikes for bus drivers. The Amalgamated Transit Union and GRTC are set to negotiate a new, three-year contract. The current contract expires in October.
The board has authorized Ms. Timm to award by July 4 a bonus of $750 to $1,000 to bus operators based on hours worked and to provide CARE van drivers, GRTC mechanics and other front line staff bonuses of
$300 to $700. Separately, Ms. Timm projected that GRTC would receive about $10 million .from the new Central Virginia Transit Authority in fiscal year 2020-21. That funding, reduced from a projected $25 million, would come from an increase in the state tax on pumped fuel that is to go into effect July 1 and a nearly 1 percent increase in the state sales tax effective Oct. 1. The state sales tax will go from 5.3 percent to 6 percent.
Ms. Timm said that money would be kept in a reserve fund and not spent in the next fiscal year. GRTC also plans to create a $3.6 million reserve fund to meet future pandemic-related expenses during the next fiscal year.
In other matters, the board:
• Approved spending $541,000 to replace a Pulse bus set on fire and destroyed by protesters on May 29 during the first protests in the city over the killing of George Floyd in Minneapolis.
• Approved a contract worth $145,973 with Ace Glass of Chesterfield County to retrofit buses and other equipment with specialty Plexiglas barriers to provide more protection for drivers against COVID-19 and other germs.
Ten bus operators have tested positive for the virus since April, but no new infections have been detected since GRTC started testing at its headquarters last week.
The retrofit project, which the board was told is taking longer than previously announced, now is expected to be completed by early August. Engineering requirements and difficulty in obtaining materials delayed the project, the board was told. GRTC has stated that 32 buses in the fleet of 119 have such shields. Shields also are to be placed in the 88 CARE vans, GRTC officials said.