Personality: Jacqueline C. Presley
Spotlight on president of Altrusa International of Capital City of Virginia
3/6/2020, 6 a.m.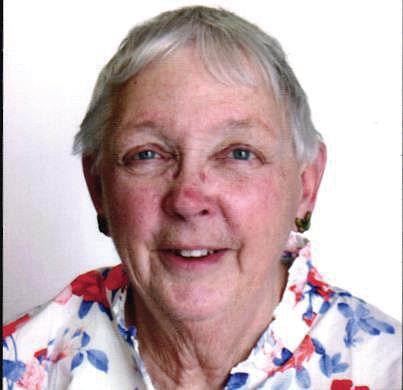 As she nears the end of her two-year tenure as president of Altrusa International Capital City of Virginia, Jacqueline C. Presley remains excited "just to be a part of a worldwide organization" dedicated to making the community a better place.
A former medical transcriptionist, the Williamsburg native took over the helm of the local chapter in May 2018. She succeeded former President Daisy Lackey, steering the group as it celebrated its 25th anniversary.
"I give it all I've got," she says of her tenure as president.
The Capital City club is part of a 102-year old international nonprofit, created in Nashville, Tenn., in 1917, to address what founders saw as a lack of women's civic groups during World War I.
The group became a classified service organization for women in 1918. Their first international club was organized in Mexico in 1935. Clubs in India, Korea, Russia, Great Britain, Canada and elsewhere sprang up in the decades after.
Altrusa International is dedicated to improving local communities across the globe through initiatives focused on leadership, partnership and care, guided by a motto of "Patriotism, Efficiency, Service."
For the Capital City club, community work takes the form of competitive scholarships to women for job retraining. The group has awarded about 50 scholarships ranging from $250 to $1,000. The club also engages in various projects focused on improving the lives of the young, the elderly, abused women and veterans in and around Richmond.
Ms. Presley got involved with the club at the suggestion of a friend who was a member. She helped her friend with a variety of projects before joining the organization in 2008.
Currently, the Capital City club is preparing for its part in National Night Out 2020 in August in cooperation with the Bensley Recreation Center in Chesterfield County. The club is looking to expand the event's typical activities through a grant from Altrusa International. The club will be giving local youngsters the chance to meet firefighters and first responders in their community, as well as training in letter writing, interviewing and other practices.
The club also will be donating hundreds of books to local libraries in the Bensley community.
Under Ms. Presley's direction, the club also is working to overcome its greatest challenge — bringing in new members and retaining old ones. The club is holding membership drives with a focus on pairing new recruits with tenured members to ease their introduction into the club's operations and culture.
For Ms. Presley, the only real requirement she sees for joining their group is an energetic spirit eager to help their fellow citizens through service.
"We have a wonderful group of ladies, and now we have several men in our group," Ms. Presley says, "and we do some wonderful projects."
Meet community advocate and this week's Personality, Jacqueline C. Presley:
Occupation: Retired medical transcriptionist.
No. 1 community involvement: President of Altrusa International of Capital City of Vir- ginia.
When Richmond club formed: Altrusa of Capital City was formed in June 1993 and celebrated 25 years in 2018.
Date and place of birth: Sept. 17 in Williamsburg.
Current residence: Richmond
Education: Graduate of E.C. Glass High School in Lynchburg; completed a three-year medical transcription program at then-Chowan Junior College in Murfreesboro, N.C. and a nine-month internship at Obici Hospital in Suffolk.
Family: Twin sister, Mary Jo.
Mission of Altrusa International: Altrusa is an international nonprofit organization dedicated to making our local communities better through leadership, partnership and service. We are civic-minded people who strive to create better communities worldwide.
When international club was founded: 1917.
Number of Capital City of Virginia members: 30.
Membership requirements: Energetic, service-minded people.
When and how I got involved with club: I had a friend who was a member of Altrusa. She felt like this was something I would enjoy. I started helping her with various projects and, eventually, I joined.
Why I am excited about this organization: We have a wonderful group of ladies and now we have several men in our group. We do some wonderful projects with the Bensley Community Center, including helping to stock their lending library for children, supplying school supplies to Bensley and Beulah elementary schools, our spaghetti dinner in the fall and a tea event in the spring. It is exciting just to be a part of a worldwide organization that helps abused women and children, veterans and with elder care and literacy.
Local club's top four projects: Literacy, projects for veterans, projects for the el- derly and projects for abused women and children.
Club's No. 1 challenge: Getting new members and retaining current members.
How I plan to meet it: We have membership drives, with members challenging themselves to invite and encourage new and diverse members. We also will team each new member with a tenured member with similar personalities so they can learn about the organization and the culture of the club through relationships.
How I start the day: I am always happy to start each day never knowing what unexpected surprises might be in store.
Qualities I most admire in another person: Honesty, friendliness and a joy to be around.
Something I love to do that most people would never imagine: Word puzzles and needlework.
A quote that I am inspired by: Yesterday is history. Tomorrow is a mystery. But today is a gift. That's why they call it the present.
How I unwind: Reading and going to the river.
Best late-night snack: Ice cream.
At the top of my "to-do" list: Getting better organized.
The best thing my parents ever taught me: Hard work and respect for everyone.
The person who influenced me the most: A former organist at my church in Lynchburg.
If I've learned one thing in life, it is: Hard work will get you places and have patience in trying to achieve your goals.
My next goal: To travel and enjoy life fully.