U.S. colleges continue to grapple with ties to slavery
Carolyn Thompson/Associated Press | 3/19/2020, 6 p.m.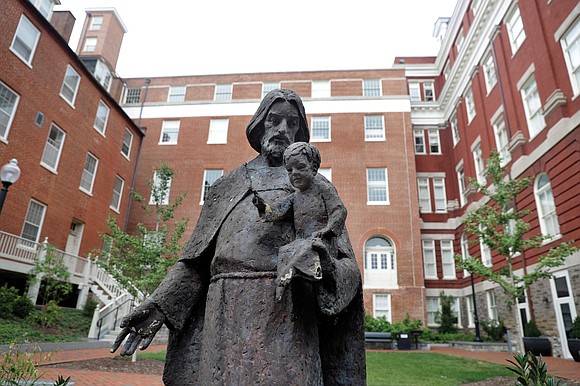 The Princeton Theological Seminary in New Jersey followed with a $27.6 million endowment after a historical audit revealed that some founders used slave labor.
"We did not want to shy away from the uncomfortable part of our history and the difficult conversations that revealing the truth would produce," seminary President M. Craig Barnes said in October.
In an October letter to Harvard University's president, Antigua and Barbuda's prime minister noted the developments at Georgetown and the seminaries and asked the Ivy League school to consider how it could make amends for the oppression of Antiguan slaves by a plantation owner whose gift endowed a law professorship in 1815. Harvard's president wrote back that the school is determined to further explore its historical ties to slavery.
Harvard in 2016 removed a slave owner's family crest from the law school seal and dedicated a plaque to four enslaved people who lived and worked on campus.
At the University of Buffalo, some have urged the public school to consider the responsibility it bears having been founded by the 13th U.S. president, Millard Fillmore, who signed the Fugitive Slave Act to help slave owners reclaim runaways. Students have not formally raised the idea of reparations, according to a school spokesman, but they led a discussion on the topic as part of Black Solidarity Week in the fall.
Dr. William Darity, a Duke University public policy professor and an expert on reparations, said the voices of college students have helped bring attention to reparations in a way that hasn't been seen since Reconstruction.
But he has warily watched what he sees as a piecemeal approach to an issue he believes merits a congressional response.
"I don't want anybody to be under the impression that these constitute comprehensive reparations," Dr. Darity said.
Supporting a reparations program for all black descendants of American slaves "would be the more courageous act," he said.
Few Americans support reparations, according to an Associated Press-NORC Center for Public Affairs Research poll. It showed that only 29 percent say the government should pay cash reparations to descendants of enslaved black people.
University of Buffalo associate professor Dr. Keith Griffler, who specializes in African and African-American studies, said he sees the cusp of a movement on college campuses.
"And it's probably not surprising that some of the wealthier private institutions have been the first to take those kinds of steps, because public universities still have their funding issues.
"The conversations, just acknowledging these kinds of things," Dr. Griffler said, "I think would go a long way toward making students feel that at least their voices are being heard."
Associated Press writer Martha Waggoner in Raleigh, N.C., contributed to this article.