GRTC officials seek to limit ridership to essential trips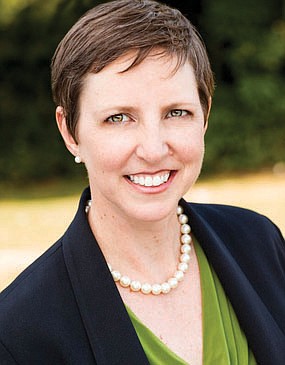 Teens and younger children might have a harder time taking advantage of free rides on GRTC.
On Tuesday, the bus company announced that unaccompanied minors no longer can ride the public transit buses unless they are dressed in work uniforms or can show proof of employment, such as a badge.
Along with the ban, GRTC also has begun requiring customers to get off the bus at the end of their one-way trip and catch another bus to return. "No extended rides on a single vehicle will be allowed," the company stated.
The announcement, though, focused more on GRTC's new effort to reduce the number of minors who are riding buses in groups for what the company considers non-essential trips.
How enforceable the new policy is remains a question mark, a GRTC spokeswoman said, but GRTC expects most young people will follow the new policy.
"Immediately after suspending fares March 12, our ridership jumped by several thousand trips a day," Julie Timm, GRTC's chief executive officer, noted.
"Some were kids out of school with energy to burn, and some were people wanting to enjoy the beautiful spring weather. But some were budget-conscious people looking for employment, making trips to the grocery store or going to the doctor," she continued.
"While overall daily ridership is still well below normal levels, we are imposing additional measures to ensure those who desperately need our service during this crisis will have it," while also trying to ensure passengers can maintain social distance as the government and health officials recommend, Ms. Timm stated.
Along with the other new polices, GRTC is seeking to encourage passengers to space themselves out to one person per row to meet government guidelines, except for families riding together.
"While it's completely counter to our normal lives to beg people not to ride, that is exactly what we are doing," Ms. Timm stated. "Serving the community's very real and very essential mobility needs during this crisis is a juggling act. Please, save our service for those who need our service."