Hopewell man still waiting for Islamic center's collection to benefit his injured wife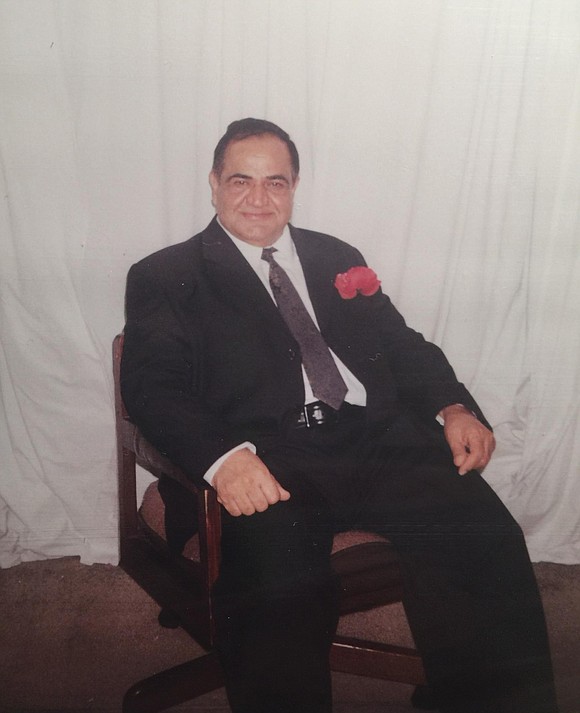 After his wife was shot and nearly killed in their Hopewell home, Iftikhar H. Saiyed was grateful when the Tri Cities Islamic Center in Chester took up a collection from worshippers to benefit the family during her recovery.
But nearly four years later, Mr. Saiyed said he is still waiting to receive the money that members raised.
"We haven't gotten a penny," Mr. Saiyed said.
He said he is dismayed that the center where he worshipped for 11 years rejected his repeated pleas for the donations. His lawsuits against the center have been thrown out, and the center, through its attorney, insists that no money was ever collected specifically for Mr. Saiyed and his wife and none is due him.
The conflict dates back to the shooting.
Nora Lovely was watching TV in their home close to mid- night on Friday, Nov. 25, 2016, when she suddenly was hit in the neck by a bullet fired through the front window by a still unknown person.
Mr. Saiyed to put pressure on the wound and called for help. Ms. Lovely was saved with an emergency operation. The costs the couple faced were huge for the life-saving surgery.
When Mr. Saiyed went to Friday prayers at the center on Dec. 2, 2016 he said Dr. Nadeem A. Khan, then president of the cen- ter, came before the assembly near the end of the service to seek a collection on behalf of Mr. Saiyed and his wife.
"Everyone knew about the shooting," Mr. Saiyed said. He recalled that Dr. Khan specifi- cally told the worshippers that the collection would benefit him and his wife in their time of trouble. He saw donations being collected.
But he said that after he filled out paperwork that the center's former treasurer, Muhammed Aslam Asim, gave him to satisfy the center's requirements, he never heard anything more. He said Mr. Asim stopped responding to questions about the money.
Reached by the Free Press, Dr. Khan declined to comment, noting he is no longer president of the center. Mr. Asim also did not respond to a request for comment.
The Free Press was referred to the center's attorney, Kerry Hutcherson, who provided a statement with a view that differs sharply from Mr. Saiyed's recollection.
In a statement issued April 24, Mr. Hutcherson wrote that Mr. Saiyed "requested financial aid from the Tri Cities Islamic Center, but Mr. Saiyed never received any because he refused to complete the application that TCIC requires of all persons who seek donations.
"Although TCIC has often collected donations from its members in order to help persons in need," Mr. Hutcherson continued, "no amount of money was ever collected specifically for Mr. Saiyed. Unfortunately, Mr. Saiyed seems to have misunderstood the ap- plication procedure that TCIC uses to ensure that the donations of its members are distributed wisely (and) efficiently."
In a follow-up statement on April 27, Mr. Hutcherson noted that the center's position is that "a general collection for unnamed persons in need was announced, and any donations given in response were collected and distributed by TCIC in accordance with its procedures."