Dr. Clinton V. Turner Sr., former Virginia commissioner of agriculture and consumer services, dies at 76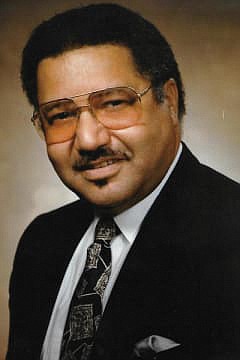 Dr. Clinton Vassett Turner Sr., the first African-American to serve as Virginia commissioner of agriculture, has died.
A longtime Richmond resident, Dr. Turner's death was reported Friday, May 15, 2020. The cause of death was not disclosed. He was 76.
Dr. Turner, already known to farmers through his work at Virginia State University, gained a larger platform in 1991 with his appointment to lead the Virginia Department of Agriculture and Consumer Services.
Newly installed Gov. L. Douglas Wilder, then the nation's first elected African-American governor, brought Dr. Turner from VSU to lead the state department and break the color barrier in the state's executive suite.
Dr. Turner was the first African-American in the nation to hold a state cabinet level position in agriculture, his family said. Dr. Turner is credited with seizing the opportunity to focus attention on food production and the important role agriculture plays in the economy.
He also assisted Gov. Wilder in efforts to expand Virginia's farm trade with African nations, a new territory for Virginia, which previously had focused mainly on Europe and Asia.
Born in the Spout Spring community of Appomattox County, Dr. Turner was devoted to spreading information to farmers to help them become more productive.
He became an extension specialist in 1976 after earning his bachelor's and master's in agriculture from VSU. He later earned a doctorate of education from Virginia Tech.
In his initial extension position, Dr. Turner taught classes in home purchasing, home repair and home remodeling. Four years later in 1980, Dr. Turner became the first African-American district director for the Virginia Cooperative Extension Service, a major breakthrough for the farm and rural education and outreach program that had long maintained all-white leadership.
Just as importantly, Dr. Turner represented both VSU and Virginia Tech in working to bring research, data and new ideas to farmers and rural residents.
He also gained experience working with local governments, state agencies, farm cooperatives and regional groups to help farmers modernize their operations.
Recognizing his work, VSU named him administrator of its cooperative extension program in 1984 and then promoted him to associate vice president for agriculture and extension four years later.
Dr. Turner received several awards. Most notably, in December 2016, the Professional Agricultural Workers Conference inducted him into its George Washington Carver Public Service Hall of Fame in Tuskegee, Ala.
He was the first and only Virginian to receive the honor. Along with serving on state and national agricultural policy committees, Dr. Turner also was a member and past president of the board of the Eppington Foundation, which Chesterfield County created to preserve, maintain and restore the 18th century plantation.
He was a life member of Kappa Alpha Psi Fraternity, the Masonic Lodge in Appomattox and Fourth Baptist Church in Richmond.
A private funeral service will be held 11 a.m. Saturday, May 23, at Scott's Funeral Home Chapel, 116 E. Brookland Park Blvd., and livestreamed on the funeral home's website at scottsfuneralhome.com. Internment will take place at the Mt. Shiloh Baptist Church Cemetery in Spout Spring in Appomattox County.
Survivors include his wife of 51 years, Lelia Aldora Turner, a retired Richmond Public Schools teacher; two sons, Clinton V. Turner Jr. and Michael B. Turner; and two granddaughters.