2nd District surprise
Katherine L. Jordan declared winner of City Council seat after election night miscount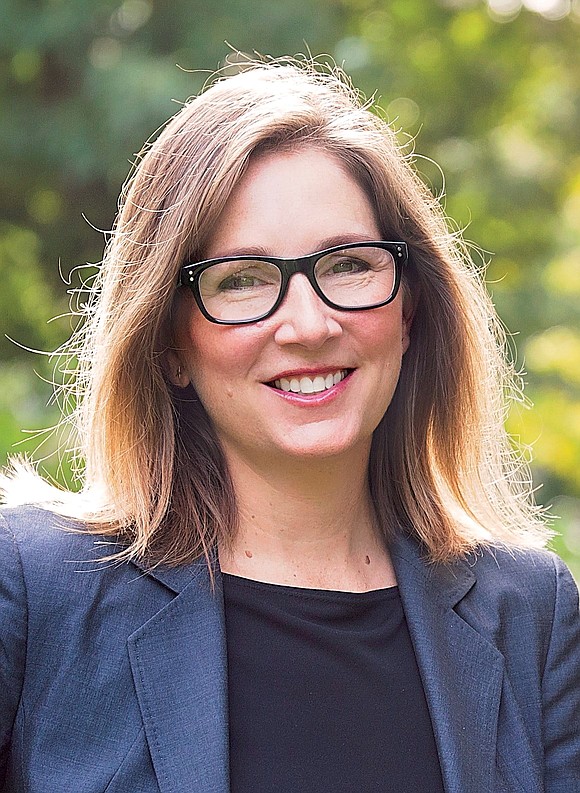 Katherine L. Jordan is in, and Tavarris J. Spinks is out.
A week after the Nov. 3 election, newly posted certified results show Ms. Jordan, 46, decisively won the 2nd District City Council race.
She will replace Councilwoman Kim B. Gray, who lost in her bid to unseat the mayor.
Ms. Jordan's unexpected victory — one of the substantial corrections to results — was the only change in the outcomes the Free Press reported last week in Richmond's local elections based on unofficial results.
As of Wednesday, Richmond Voter Registrar Kirk Showalter, hampered by a coronavirus outbreak in her office, was completing a review of more than 900 provisional ballots that she expected to be finished before Friday. But those votes, if accepted, are not expected to change the results.
Unofficial results last week showed Ms. Jordan, an urban and environmental planner, losing by 26 votes to Mr. Spinks, an information technology specialist.
That changed late Tuesday when Ms. Showalter, who had rejected making updates during the post-election canvass of results, finally posted official counts.
Those changes showed Ms. Jordan won by 1,234 votes.
In the updated tally, Ms. Jordan received 7,195 votes, or 54.3 percent of the 14,186 cast early or on Election Day in the district, while Mr. Spinks received 5,961 votes or 45 percent, with 103 write-in votes comprising the rest.
Election observers indicated that at least 1,000 votes first reported for Mr. Spinks ended up being shifted to Ms. Jordan.
A bit surprised by the turnaround, Ms. Jordan said, "It appears definitive that I have been selected to represent the 2nd District on City Council.
"This was a hard-fought election against an opponent who ran a great race. I am honored and humbled by the outcome. I look forward to serving the people of this district to the best of my ability."
Meanwhile, the official results confirm that Mayor Levar M. Stoney was re-elected to a second term as were seven council incumbents and another newcomer, Ann-Frances Lambert, who won a three-way race in the 3rd District to replace outgoing Councilman Chris A. Hilbert.
Ms. Jordan will add to female domination of City Council. In January, the newly elected governing body will include seven women and two men.
Returning members will include current Council President Cynthia I. Newbille, 7th District, who is expected to face a challenge for the council's top leadership position; Andreas D. Addison, 1st District; Kristen N. Larson, 4th District; Stephanie A. Lynch, 5th District; Ellen F. Robertson, 6th District; Reva M. Trammell, 8th District; and Michael J. Jones, 9th District.
The results in the contests for School Board seats also were undisturbed, portending a potential shake-up in board leadership and a change in the majority in control of policy decisions.
As previously reported five incumbents were re-elected, along with one former board member and three newcomers, including Mariah L. White, who upset incumbent J. Scott Barlow in the 2nd District.
Other newcomers include Stephanie M. Rizzi, who won a four-way race to succeed Dr. Patrick Sapini in the 5th District; and Nicole Jones, who was unopposed after incumbent Linda Owen did not see re-election in of the 9th District.
In the 6th District, voters settled a three-way race to replace outgoing incumbent board member Felicia Cosby by electing their former representative, educator Shonda Harris-Muhammed.
Returning School Board members include Liz B. Doer, 1st District; Kenya J. Gibson, 3rd District; Jonathan M. Young, 4th District; Cheryl Burke, 7th District; and Dawn C. Page, 8th District.
The official results also corrected Richmond's vote totals, boosting the numbers by about 8,000 people from preliminary results. In all, about 112,000 voters participated, a 7.6 percent increase over the 104,000 voters who participated in 2016.
In addition to the 2nd District, miscounts also turned up in the 8th District City Council race, won by Ms. Trammell. At least two precincts had faulty results, leading challenger Amy C. Wentz, who finished second, to initially refuse to concede.
Ms. Wentz conceded on Wednesday after new results appeared to confirm that Ms. Trammell, an 18-year council veteran, won a majority of the district's votes.
In a statement, Ms. Wentz said, "This has been an incredible ride." She noted wins in three of the district's six precincts.
Speaking with the Free Press, Ms. Wentz also called for an audit of the city's election operation, citing both the errors in the unofficial results and expressing concern about the accuracy of some of the numbers in the official results.
She called the initial miscounts and the potential problems she spotted in the final results "unacceptable."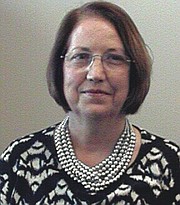 Asked to comment, Ms. Showalter stated that she was aware of the erroneous totals reported in the 2nd and 8th districts. However, she stated her office's long-standing policy has been to keep preliminary results unchanged until the canvass is completed, rather than updating the preliminary results if mistakes are found as the tapes of results from voting machines are checked.
"No updates are made on a piecemeal basis so we can ensure that every precinct is correctly reported and that the final results are correct and accurate," Ms. Showalter stated.