Richmond family grateful through Thanksgiving changes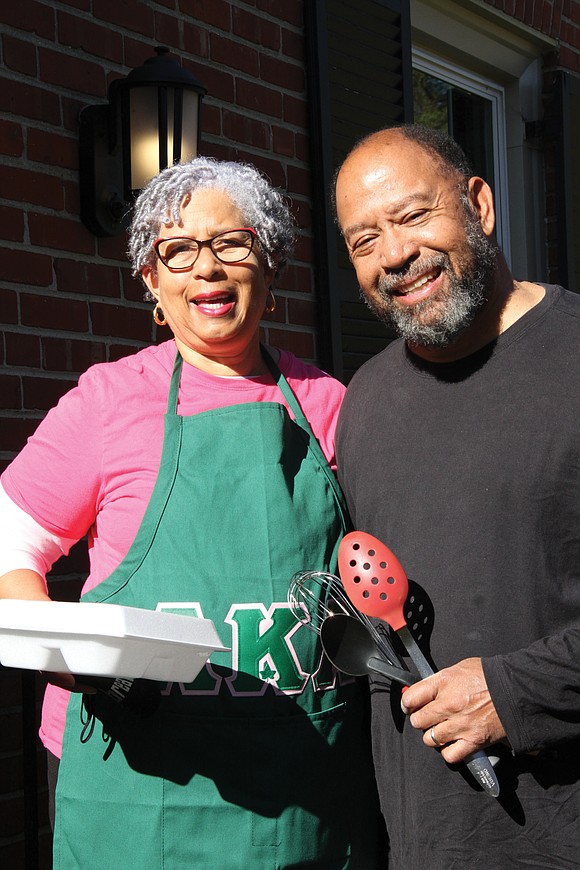 Thanksgiving 2020 will be very different for the Shaw family, like many others across the Commonwealth and the nation.
Their North Side home will not be filled as usual with their three adult children, Raymond, David and Maya, and about 20 others, includ- ing family, friends and neighbors, enjoying a scrumptious dinner laced with lively conversations, telling stories and catching up on the lives of the younger generation and the elders.
Listening to the warnings of experts, they are cutting back their holiday tradition — way back — because of COVID-19.
"We did not want to be responsible for starting any type of COVID virus spread," Linda Shaw said of her annual gathering.
They decided on an alternate approach to Thanksgiving dinner and sharing.
"We are going to prepare and distribute 'to-go plates' — like restaurants — to be picked up at a particular time from our back patio while wearing a mask," Ms. Shaw said in a Free Press interview. "Families can tell us what they are grateful for then take their dinners home."
In past years, Mrs. Shaw's husband, Lionel "Pooh" Shaw, has been the master chef, with family and friends supporting his effort by also preparing and bringing their favorites — seafood, macaroni and cheese, candied yams, cranberry sauce, potato salad, greens and many more vegetables, an array of desserts and much more.
That tradition will continue.
Mr. Shaw will cook and others will drop off food early to the Shaw home. The Thanksgiving meal then will be packed in to-go containers and sent off with family and friends at their appointed pickup time.
Because of Richmond's ever-changing weather, the group nixed the idea of having dinner outside at the Shaw home, as some families may try this holiday.
"We are supporting two businesses this year by purchasing pies from Michaela's Quality Bake Shop on Brookland Park Boulevard in the North Side and holiday greens from Chef Ida Mamusu's restaurant on Main Street in Downtown," Mrs. Shaw said.
As for family and friends who typically join the Shaws from as far away as San Jose, Calif., Atlanta and New York, there will be a Zoom meeting to connect with them.
Stay home. That's the advice national, state and local health experts are dispensing about the Thanksgiving holiday amid a steadily rising number of cases, hospitalizations and deaths from COVID-19.
Gov. Ralph S. Northam said last week it would be "an act of love" to keep people safe by staying home for the Thanksgiving holiday.
"Let's not make this winter any worse than it has to be," said Gov. Northam, the nation's only governor who also is a doctor.
His comments came a few days after announcing new statewide restrictions on gatherings and certain businesses to slow the pandemic's spread. Among them, public and private in-person gatherings are now limited to 25 people, down from a cap of 250. And everyone age 5 and older is required to wear a face covering or a mask in indoor public spaces.
Alcohol sales also are prohibited at dining and drinking establishments after 10 p.m., with all restaurants, food courts and dining establishments required to close at midnight.
With the typical Thanksgiving at the Shaw home being "a collection of all ages from different households," as Mrs. Shaw described it, change was the only thing to do.
"We can all sustain through a non-traditional Thanksgiving this year," Mrs. Shaw said. "Thanksgiving will come again in 2021 and beyond."
Even if families aren't together, it's still a time to be thankful, Mrs. Shaw said.
"Be grateful that you have your health and that you and yours are safe," she said.