NFL Hall of Famer Fred Dean dies at 68
10/22/2020, 6 p.m.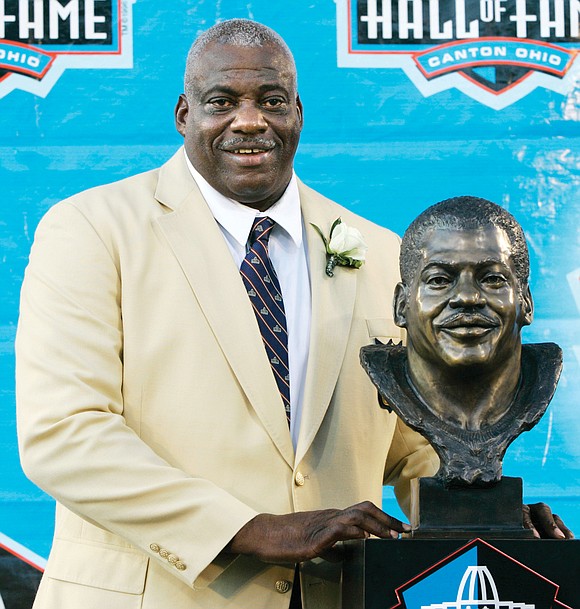 Fred Dean, the relentless defensive end who helped the San Francisco 49ers win two Super Bowl titles, died Wednesday, Oct. 14, 2020, of complications from the coronavirus. He was 68.
Mr. Dean was a two-time All-Pro and four-time Pro Bowl selection. He played with the San Diego Chargers from 1975 to 1981 and with the 49ers until 1985.
Mr. Dean was nicknamed "The Closer" for his ability to deliver a knockout punch to the opposition's offense.
In 1981, he was chosen as NFC Defensive Player of the Year. He was enshrined in the NFL Hall of Fame in 2008.
In January 1982, he helped the 49ers defeat the Cincinnati Bengals in the Super Bowl. In January 1985, he was a key to the 49ers' Super Bowl victory over Miami.
Mr. Dean's most productive season was 1983, when he is credited with 17.5 sacks, including six in one game against New Orleans. He was credited with 93 career sacks, but that statistic was not officially recognized by the NFL until 1982.
A native of Ruston, La., Mr. Dean played for his hometown school, Louisiana Tech, before joining the San Diego Chargers as a second round draft pick in 1975.
In addition to his NFL Hall of Fame honors, Mr. Dean is a member of the College Football Hall of Fame, the Louisiana Tech Hall of Fame and the Louisiana Sports Hall of Fame.