Hospital Street burial ground gets support as new historic district
Jeremy M. Lazarus | 9/3/2020, 6 p.m. | Updated on 9/4/2020, 2:06 p.m.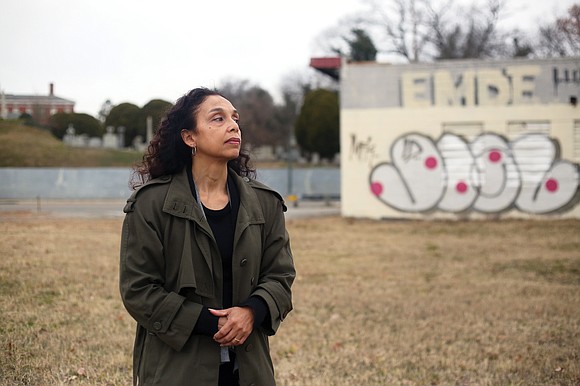 Lenora C. McQueen's three-year crusade to gain recognition for the long forgotten and largely destroyed Shockoe Hill African Burying Ground at 5th and Hospital streets in Richmond is starting to secure results.
In August, a panel of the Virginia Department of Historic Resources unanimously endorsed a preliminary proposal spearheaded by the South Texas, resident to make the cemetery where 22,000 people were buried a key element of a new historic district on the state and national historic landmark registers.
According to the proposal, the district would encompass the forgotten black burial ground — initially called the Grave Yard for Free People of Colour and Slaves — the former Richmond Almshouse, the Shockoe Hill and Hebrew cemeteries and sites where a powder magazine, city gallows and a city-owned poor house for Black people once stood.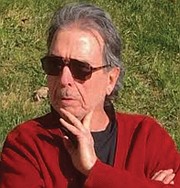 The district represents a prime example of the municipal social service, hospital and cemetery complexes for the poor that developed in the early years of the United States after churches were removed as primary providers, according to the proposal written by retired archaeologist Dr. L. Daniel Mouer.
In support, Ms. McQueen secured endorsements from 60 groups and individuals, including Mayor Levar M. Stoney, City Council members Kim B. Gray, Stephanie A. Lynch and Ellen F. Robertson, the Historic Richmond Foundation and area legislators such as Henrico Delegate Lamont Bagby, chairman of the Virginia Legislative Black Caucus.
There are more steps in securing the landmark status, but Ms. McQueen calls the approval a significant first step toward giving proper attention to the area and the almost erased burial ground that ranked among the largest municipal cemeteries for people of African descent in the nation.
"I see it as very important that this full history be recorded, particularly the African burial ground, as it was removed from memory and is no longer visible," Ms. McQueen said.
Gaining historic designation could impact other projects, including a state plan to widen Interstate 64 and lay extra tracks to speed up passenger train service to and from Main Street Station.
The cemetery, opened in 1816, was once called the Grave Yard for Free People of Colour and For Slaves and was known as the Shockoe Hill African Burying Ground after the Civil War. It replaced the first burial ground for Black people at 15th and Broad streets and remained active until 1879.
Ms. McQueen, a genealogy buff, got involved with the cemetery when she discovered that at least one and possibly five of her relatives, including her enslaved four times great-grandmother, were buried there in graves that are unmarked and/or covered over. Ms. McQueen has since unearthed city maps and other documentation of the burial ground that has been regularly desecrated. The city intruded on the site to build a bridge over Shockoe Valley and allowed railroad tracks and an interstate to be built through it.
The city also built its first animal shelter and authorized a now-closed gas station and mechanic's shop to be built on top of it.
Ms. McQueen has received research support from two private archaeologists, Ellen Chapman and Steve Thompson, and an ally in Dr. Ryan K. Smith, a history professor at Virginia Commonwealth University, who is writing a book on Richmond cemeteries.
Dr. Mouer got involved, in part, because of his interest in the area. Thirty years ago, as a VCU archaeology professor, he had proposed a similar historic district for the same area.
During the early 1990s, Dr. Mouer led the recovery of the skeletons of Black people from a pre-Civil War well on VCU's medical campus. The skeletons were from bodies that were used to train medical students and then discarded. Dr. Mouer said most of the bodies likely were stolen from fresh graves in the African burial ground at Hospital Street.
In the historic district proposal, Dr. Mouer noted the city "is trying to come to grips with and correct some failings of its history. Among those is the abandonment and destruction of the Shockoe Hill African Burying Ground.
"It is time," he continued, "to recognize the formerly discarded and ignored portions of the history of this important district. And it is time to honor the fact that a large part is sacred ground for descendants of more than 22,000 African-Americans buried here."