NHL diversity group submits social justice demands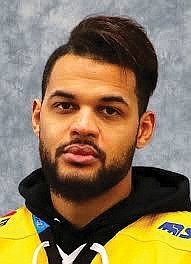 The National Hockey League is attempting to take steps — albeit baby steps — down the road toward expanded inclusivity.
A group of seven current and former NHL players of color have established the Hockey Diversity Alliance, or HDA.
Its mission, according to its website: "To eradicate systemic racism and intolerance in hockey. ... We (the HDA) are committed to inspiring a new and diverse generation of hockey players and fans."
The HDA was born on the heels of a national protest against police brutality, sparked by the police killing of George Floyd in Minneapolis in May.
By far, hockey remains the whitest of professional team sports in the United States and Canada. Only about 43 of the NHL's 700 players this season were non-white. Likewise, the fan base is overwhelmingly white.
The HDA has submitted these requests to NHL Commissioner Gary Bettman and the National Hockey Association:
• Commit to diversifying NHL team staff and suppliers.
• Commit $10 million per year over 10 years — $100 million total — to battle systemic racism.
• Offer social justice initiatives in support of Black, indigenous and racially marginalized communities. This would feature funds for "grassroots" programs providing training and equipment.
• Have the league run PSAs (Professional Sports Authenticators) for HDA during postseason this summer and for the on-ice presence of the HDA logo throughout the playoffs.
• Allow "Black Out" warm-up jerseys to help build awareness of the alliance's agenda, with the jerseys also being sold to help raise money for HDA initiatives.
• Temporarily change the blue line to black for some games to raise awareness.
That said, the NHL has not agreed or committed to any of the requests.
On the plus side, the NHL postponed two nights of playoff games to draw attention to the police shooting of Jacob Blake, 29, in Kenosha, Wis. Mr. Blake was shot several times in the back by police, and may be paralyzed from the waist down. In doing so, the NHL followed the lead of the NBA, WNBA, Major League Baseball and Major League Soccer.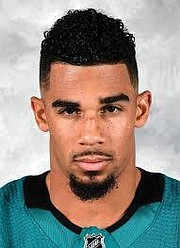 Time will tell how this goes. The NHL is now in the finals of its Stanley Cup playoffs.
Co-heading the HDA are Akim Aliu, a former NHL player who now is competing in the Czech Republic, and Evander Kane, currently of the NHL San Jose Sharks.
Others on the organizing committee are Trevor Daley, Matt Dumba, Wayne Simmonds, Joel Ward and Chris Stewart.