VSU to eliminate names of white supremacists from campus buildings
4/1/2021, 6 p.m.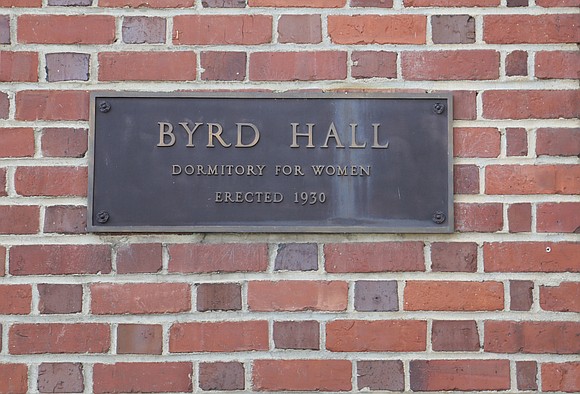 Virginia State University is removing the names of four campus buildings that officials said "do not reflect the rich heritage and spirit" of the school.
The VSU Board of Visitors last week approved the removal of signs from Byrd Hall, Eggleston Hall, Trinkle Hall and Vawter Hall.
Officials said the signs will be removed immediately and replaced with signs calling them Building B, Building E, Building T and Building V until a re-naming committee identifies individuals for consideration for the new names.
"The decisions to name a building or space identified with an historical individual should meet a high standard based on research and deliberation," Tonya S. Hall, VSU vice president for external relations, stated in a news release. "The new names will take into account the current mission, support and values of Virginia State University."
The committee is made up of a mix of VSU professors, staff, student organization representatives and alumni.
Byrd Hall, a freshman female residence hall, was named for former Virginia Gov. and U.S. Sen. Harry F. Byrd Sr., who championed "Massive Resistance" to school desegregation despite the 1954 U.S. Supreme Court ruling finding racially "separate but equal" schools unconstitutional.
Gov. Northam signed legislation in March, sponsored by Delegate Jay Jones of Norfolk, to remove the statue of Mr. Byrd from Capitol Square in Downtown.
Eggleston Hall, also a freshman female residence hall, was named for Dr. Joseph D. Eggleston, a former member of the VSU board who became president of Virginia Tech in 1913. During his tenure as Virginia's state superintendent of public instruction, Dr. Eggleston helped expand state funding for education, but the needs of Black students and schools were neglected, Ms. Hall said.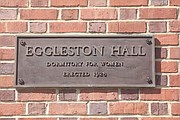 Trinkle Hall, built in 1929 for female students, is now used as an administrative building. It was named for former Gov. Elbert Lee Trinkle, who served during the Jim Crow era from 1922 to 1926. He signed into law the Virginia Sterilization Act of 1924, which was used to sterilize people deemed "mental defectives." He also signed the Racial Integrity Act, which prohibited interracial marriage in the state.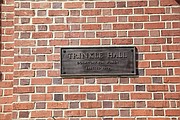 Vawter Hall, one of the oldest buildings on the VSU campus, was named in 1908 after former VSU Rector Charles E. Vawter, who served as captain in the Confederate army.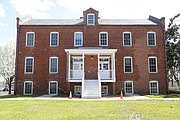 Meanwhile, the University of Richmond Black Student Coalition held a silent protest March 26 on that campus in the wake of the refusal by the UR Board of Trustees and President Ronald Crutcher to rename two buildings honoring a slave owner and a segregationist.
Dr. Crutcher and the UR board issued separate statements on March 23 asserting that Ryland Hall, named for the school's first president, slave owner Rev. Robert Ryland, Freeman Hall, named for Pulitzer Prize-winning journalist and staunch segregationist Douglas Southall Freeman, would remain.
In late February, the board and president announced that Freeman Hall's name would be changed to Mitchell-Freeman Hall, by adding the name of crusading Black newspaperman and civil rights and anti-lynching advocate John Mitchell Jr.
Faculty members also have joined students in demanding that the names paying homage to Mr. Freeman and Rev. Ryland be dropped. Students also are asking for more mental health resources for students experiencing racism on campus.